The mayor of Buea Council, Ekema Patrick calls the economic operators of the city and its surroundings to respect their commitments towards the town. This decision is made, according to the statement of the mayor, in accordance with the recommendations of the municipal council held on July 4 last.
He urges economic operators to disobey the 'Ghost Towns' set up by secessionist fighters. He calls these practices "unorthodox practices".
Since last weekend Patrick Ekema has embarked on a closing operation of businesses and businesses that have followed the slogan of secessionists. He reproaches these latter for failing to respect his instructions calling for a boycott of the secessionist movement.
It must also be remembered that economic operators are also targeted by separatists who threaten reprisals.
See the Communique Below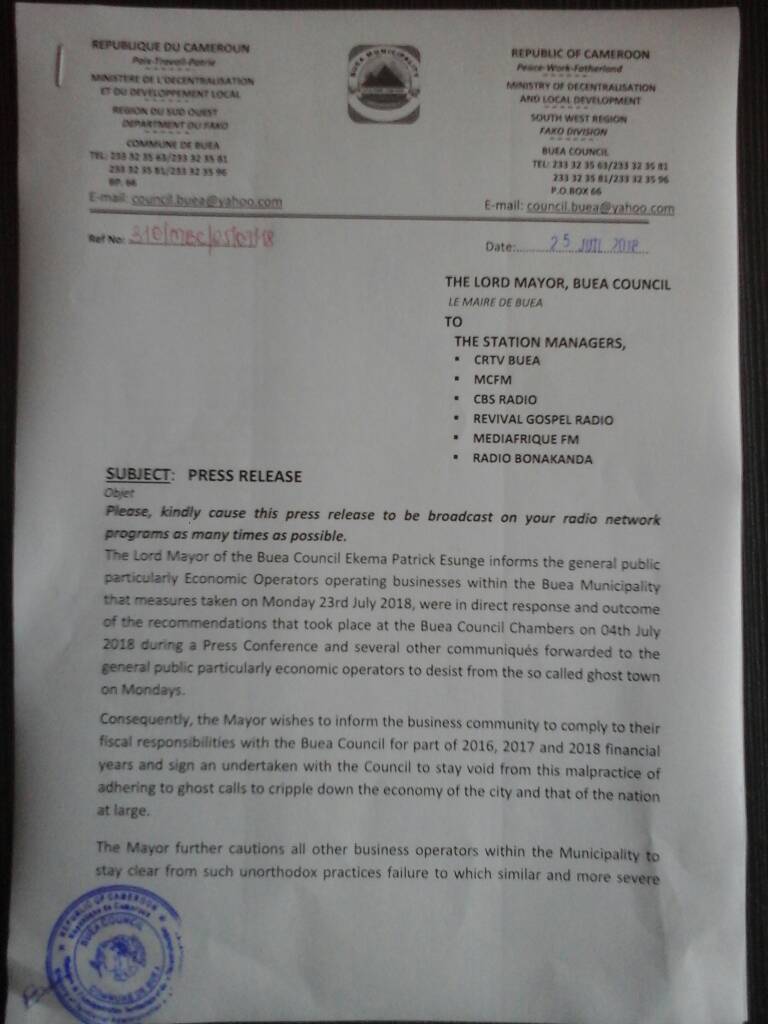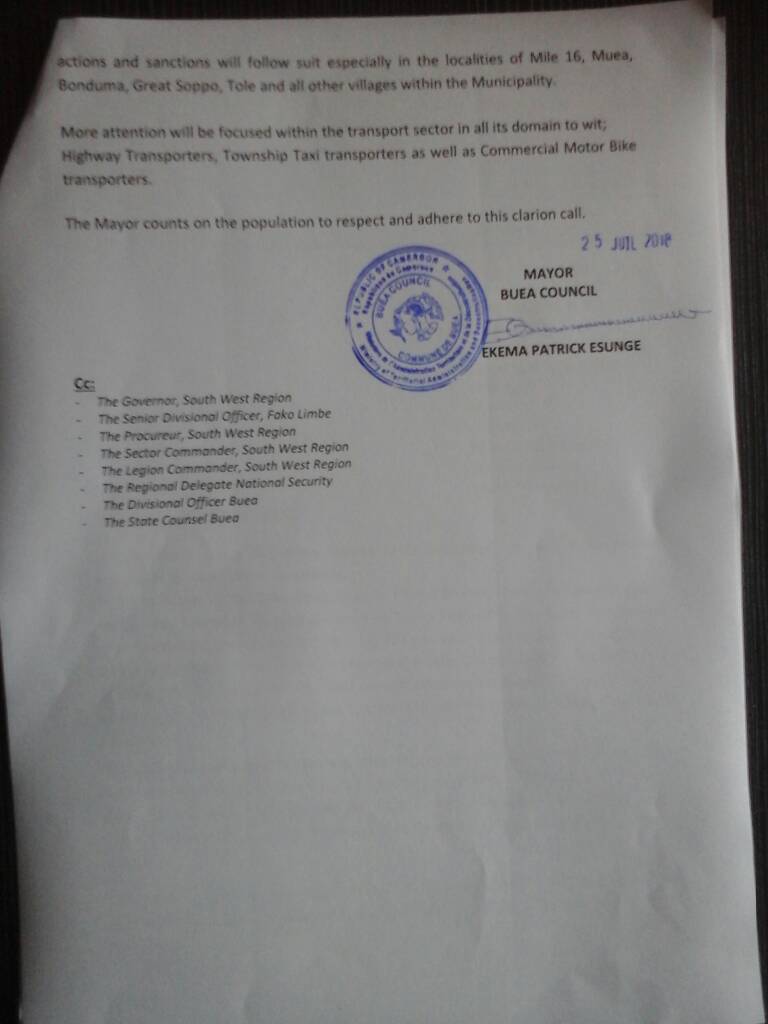 SOURCES: Cameroun Web