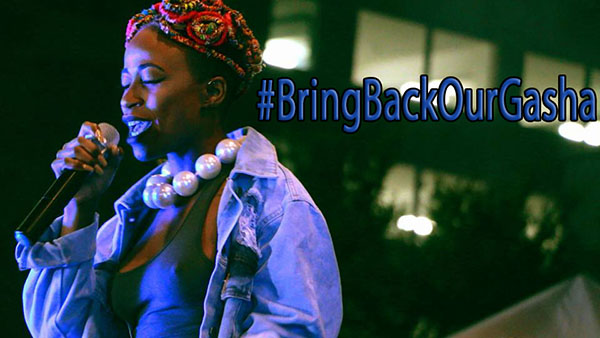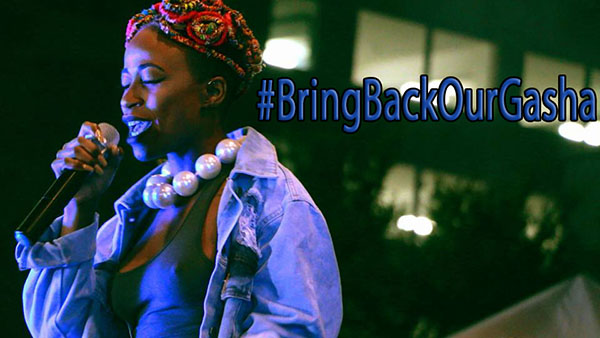 Ngala-Ndo Ashuembom Amabo popularly known as Gasha was every Cameroonian music lover's sweetheart when she released her songs "This Life" and "Kaki Mbere" imprinted her name as one of the first nationally and internationally recognized Anglophone Cameroonian Female Afropop Singer. Before the big female names you here today in the Cameroonian music scene such as Daphne, Ewube, MIMIE, etc, there was the incredible supertalented GASHA with her unique style of music, thick heavy vocals and perfect usage of mboko language to craft a love folklore story blended with dope instrumentals from popular producer Deejay Pazzo. Her style of Afropop also mixes funk, makossa, afro-Neosoul to birth a sweet delivery that makes all Cameroonians nod their heads each time they listen to it.
Signed under a prestigious record label Stevens Me (Label to Daphne), Gasha was their first signee and they used all the valuable resources they had to exploit her talents and showcase to the world. She was doing pretty great with this record label until they decided to part ways amidst a highly controversial dispute that led to her leaving and embarking on her career as an independent artist. Leaving her record label didn't stop this 26 year old, as she continued enjoying her success with subsequent releases such as "The Date", "Faya Di Burn feat Magasco", "Black I Am feat Stanley Enow" and her first major international collaboration with Ugandan Mega Superstar Eddy Kenzo in the hit "Chill" went up to inviting him for a video shoot here in Cameroon. It was no doubt Gasha overshadowed all her female peers including Reniss etc. In short, when we talk of Urban Anglophone music we could picture just three JOVI, STANLEY ENOW, and GASHA. This paid off well as she was nominated for national and international awards where she went on to win
– Canal D'Or, 
– CAMEEA, 
– AFRIMMA best female artist in Central Africa in 2014 and Many others.
Well, there is a bad side of every story as for almost a year now (since the end of 2015 and 2016) the name Gasha faded away with limited releases and mild success. With Great songs such as "Feeling Love", "Makongwa", "Champions"; they reflect the great quality of Gasha-styled rich music content but they unfortunately failed and had fair airplay and less Youtube views. The question on everyone's Mind "what's going on ?". 2016 really is the worst year in Gasha's musical career so far as artists like Daphne, Reniss, Ewube, Montess etc overshadowed her career and left her behind in terms of popularity, both Socially and Physically. Due to
-Less Social Media Engagements
-Less Releases
-Less Live Shows
-Less Videos
-Fewer Media tours
With all these happenings, critics say it's because she relocated to the United States of America and stayed there for almost a year. Even US-born Nigerian Superstars like Naeto C and Davido who have Hollywood-like status fame today haven't stayed there for more than a month since they launched their music career in Africa. It's very simple, Africa is the future and Afropop music is taking over world charts today. Superstars like Stanley Enow, Jovi, Reniss and Mr. LEO are making history every day and are still home based. From all indication it was a wrong move for Gasha to stay out of her country for that long. Who knows maybe other personal issues were one of her reasons staying for long in the USA. While in the States, She frequently released videos amongst music crew and promised dope releases which failed tremendously. She finally got to her senses and came back to her motherland Cameroon some months back but ever since still remained silent and her music career on a hold. Fans have been waiting to no avail. She trended when she surprisingly apologized to her former record label
She trended when she surprisingly apologized to her former record label STEVENS MUSIC ENTERTAINMENT back in November 2016 saying she was a young amateur in the business and she made a wrong decision to quit the label". Below is a screenshot of her facebook apology to STEVENS ME.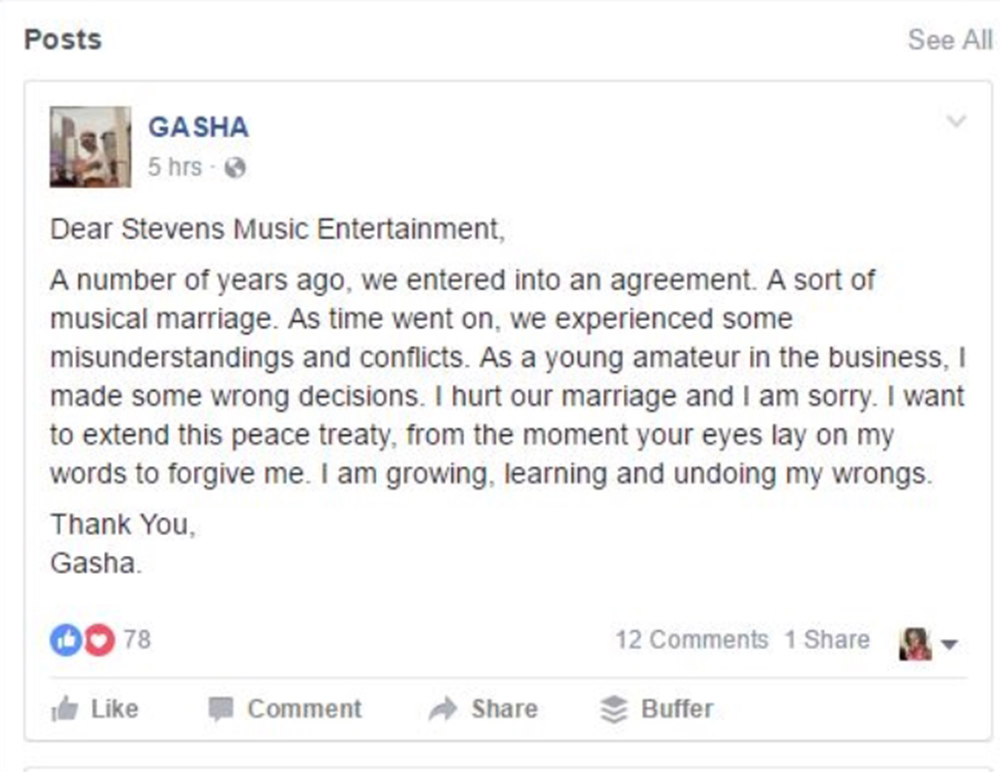 That was a very brave move on her part, to acknowledge her wrongdoing; which tends to inspire millions of people and was hence hailed a heroine that day. But fans need more, die-hard fans will ask "What is happening?", "where is Gasha?", "When is She releasing?", "Is She Signed Under any record label?". Like hungry babies waiting to be fed, toes have been cracked and fingers twisted waiting impatiently for Gasha to come back.
Well the wait is soon over, though the progress is slow but it sure will come sometime soon as was just announced yesterday that Gasha is to release her first official song since her comeback into the country featuring 3rd World Survivor Nabil Fongod "Nabil4Real" titled "We Still Dey" produced by super talented Djay Karl. That's just the best news so far in the Cameroon music industry this month. If you are Cameroonian-music lover and you don't listen to this one, then you are going to miss out seriously. We are anticipating our old Gasha. Let's go viral #BringBackOurGasha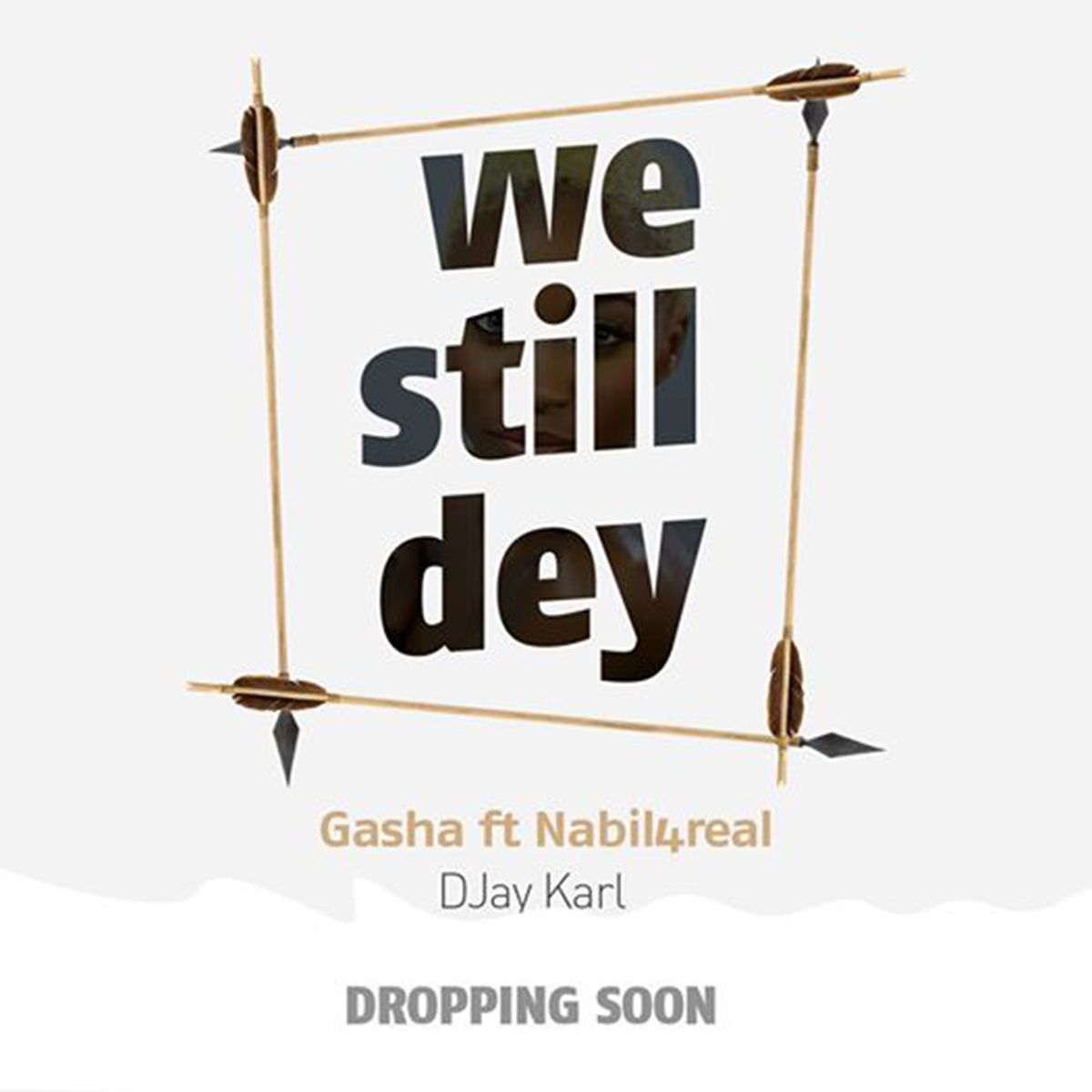 Another super talented Cameroonian Artist that will soon fall for such failures will likely be MONTESS. Where is Montess for God's Sake? A write up on her later
Let's take our time to watch her past dope releases
To watch more of Gasha's Videos just search her on Youtube
NB: We are not comparing nor condemning any artist and looking who is more popular today as we all want one thing- Enjoy our Cameroonian music resources and hail/encourage our fellow Cameroonian artist to represent us for life.