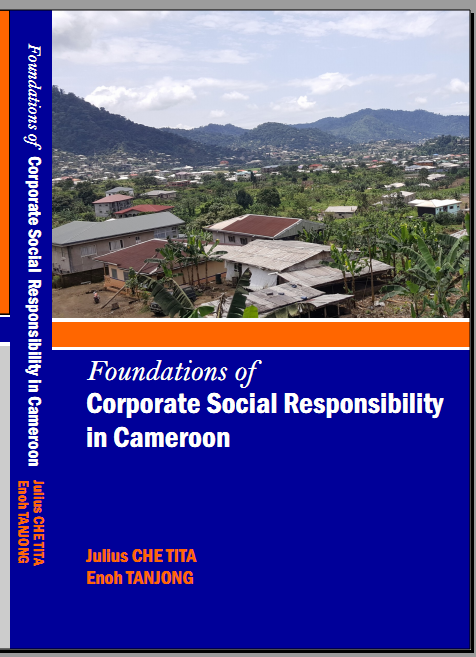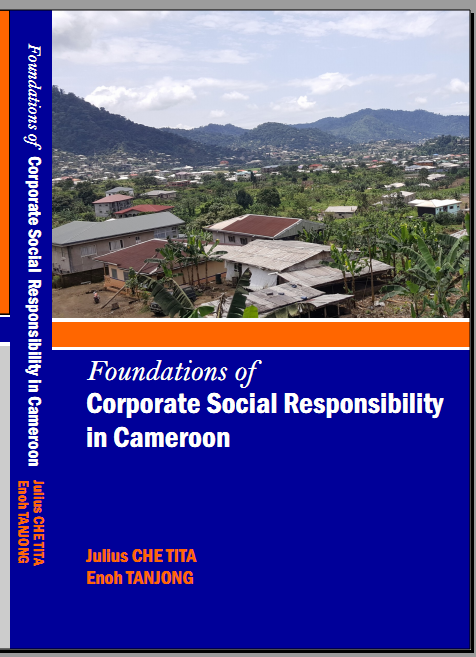 "Academia" plays an important role in being part of our culture because it concerned with the pursuit of research, education, and scholarship.The birth of cultural phenomena is kept alive by Academia.
Julius Che (Ph.D.) and Enoh Tanjong (Professor of Journalism) with contributions from Edwin Eselem (MSc.)  wrote an interesting book titled – Corporate Social Responsibility in Cameroon – The book was launched some days back in Buea and met with positive criticism.
Most organizations are now expected to be responsible for solutions to the most pressing social, economic and environmental challenges in society. The solutions need to be strategic and must understand the context. CSR is now practiced in many large organizations perhaps through the products they supply, the people they employ, the communities they are located in, or the natural environments they affect.
The important question today is how these organizations implement their social responsibilities. What matters is how organizations can meaningfully apply these responsibilities to tangible business activities. These issues are quite varied and complex. Foundations of Corporate Social Responsibility in Cameroon examines several aspects of CSR practice in Cameroon. It is a brave attempt to consolidate the academic discussions on a topic in which contributions so far have been more expansive than accumulative. This book will be of great value to managers, public relations experts, CSR staff, policymakers, MBA and Corporate Communication students and all those who are interested in this complex but relevant concept.
To Get A Copy Contact
Dr. Che Tita
(+237) 670-791-111
Department of Journalism and Mass Communication
University of Buea
Sources: Edwin Eseleme