Conscious rap is a subgenre of hip-hop that focuses on creating awareness and imparting knowledge. It was spearheaded in the 1970s by political preachers such as The Last Poets and musicians Gil Scott-Heron and Public Enemy was the first predominately political hip-hop group. Their arts were used to challenge the dominant cultural, political, philosophical, and economic consensus.
Blueprint Hakeem is one of Kamers dopest conscious rappers who over the years keeps his arts about informing, educating, speaking up, and fighting for the masses' plight. Being a conscious rapper is a whole lot of sacrifice especially in Cameroon cuz the artists who consistently produce conscious rap are largely underground. The rapper just dropped his fourth album titled Sitatunga.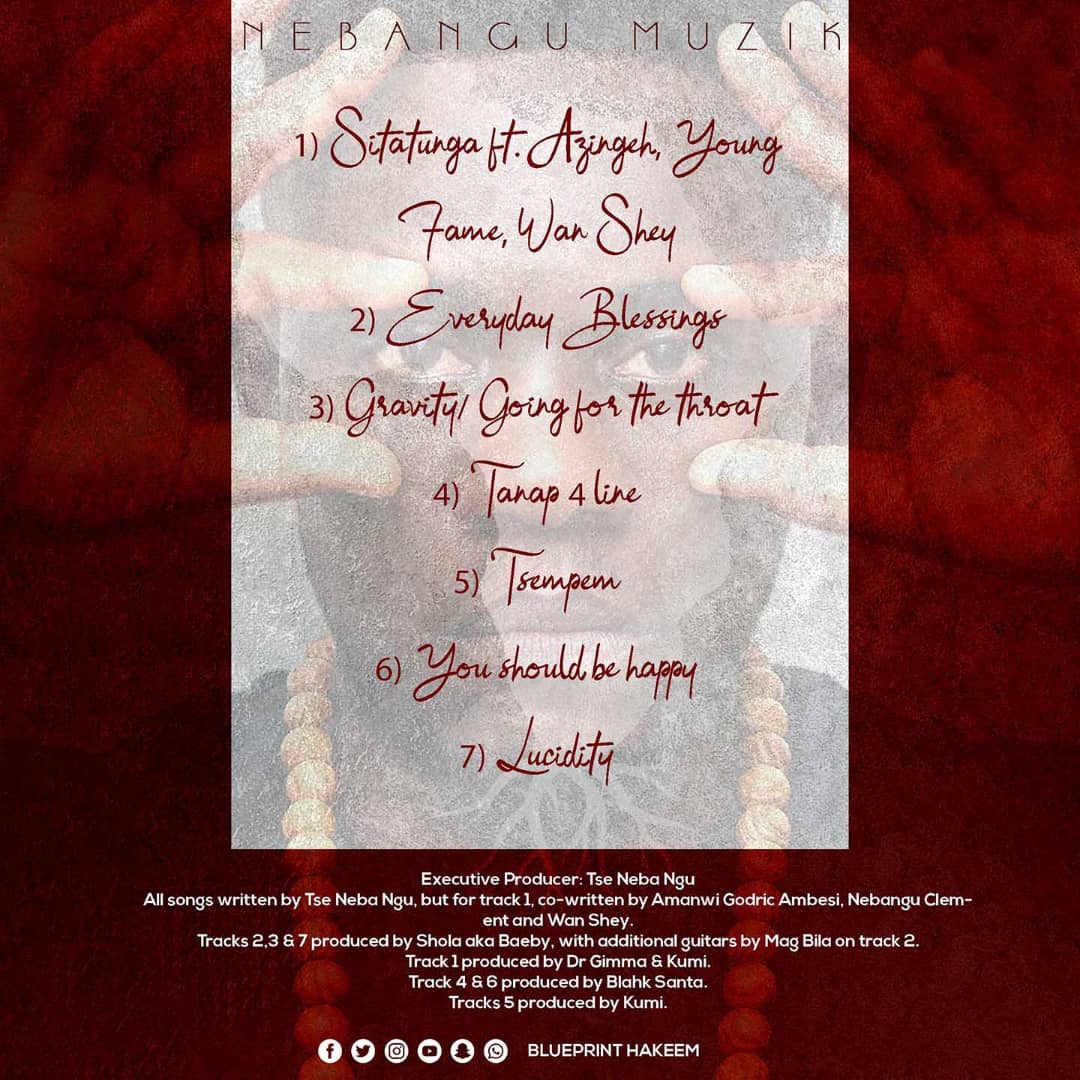 It is a seven-track project and the rapper features Wan Shey, Azingeh, and Young Fame on track one. Producers are indispensable and are the reason why we vibe to this project (Shola aka Baeby, Kumi, Blahk Santa, and Dr. Gima). Themes handled are an assertion of culture, war, crisis, lust, tradition and identity, gratefulness for achievements, injustice, oppression, unity, vanity of life, colonial imperialism. The project is full of parody, egotrip, sarcasm, allusions, imagery, allegory, irony, etc. Languages used by the artiste are English, pidgin and for the very first time after EME, we heard the rapper spit some lines in french. Could this be that the rapper who requested they excuse his English has been assimilated? or maybe it's his strategy to penetrate the french market?
Purchase Below:
Stream and Download: