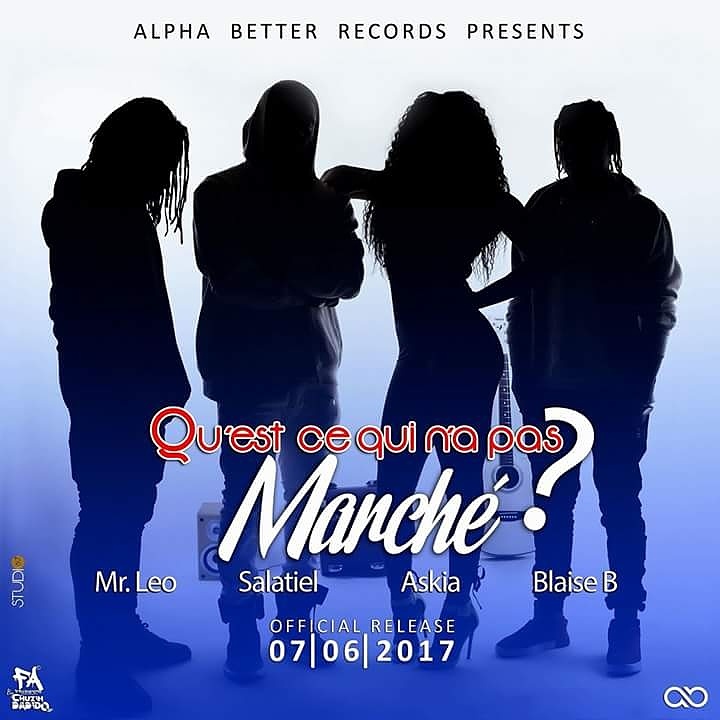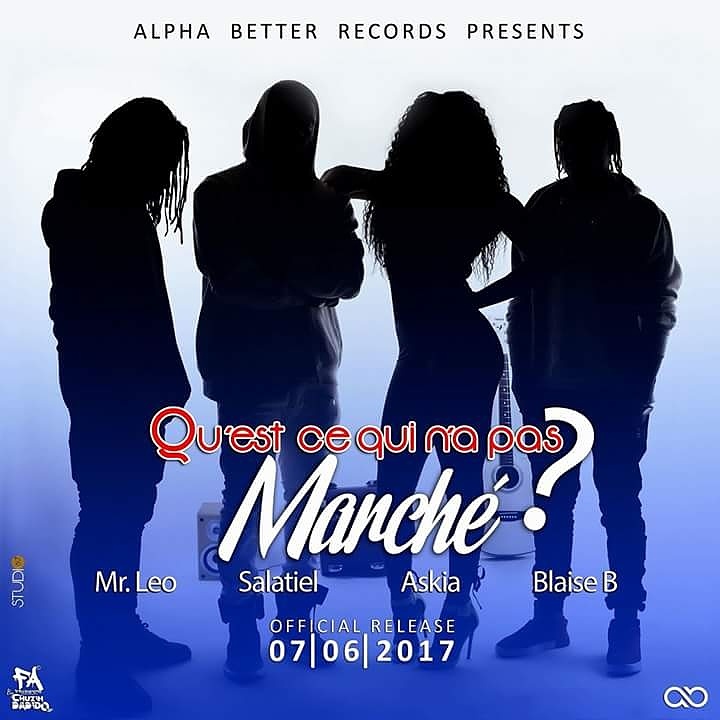 Alphabetter Records Unveils the Cover Art of their first ever team collaboration. They boldly say it will the biggest Song of the year in Cameroon.
The title for this upcoming Jam is "Qu'est Ce Qui N'a Pas Marche?
You can't doubt that when you mix Salatiel, Mr. Leo, Blaise B and Askia in one track. Expect and Anticipate something huge.
Something bigger than 'Toi et Moi', (371.000 Views on Youtube in Less than 7 months)

Bigger than 'Jamais Jamais', (4.23.516 Views on Youtube in Less than One Year)

Bigger than 'Ma Valeur', (29.795 Views on Youtube in Less than Three Months)

Bigger Than 'Front and Back'. (47.315 Views on Youtube In Less than three Months)

Words alone can't describe how huge and sweet this can be. Let's Wait and Anticipate
This is their first ever official single which will be released Wednesday 7th June 2017. Alphabetter Records is definitely a colossal stream, their approach to music is vast yet very centered. I see this record label taking us on a journey of sound far away from the norm.
Alphabetter Records was founded by ace producer, Salatiel.
It is home to recording artists such as Mr. Leo, Blaise B. and female rapper Askia,
Blaise B under alias Akwandor serves as the label's Producer alongside Salatiel.
Mr. Leo's 'Jamais Jamais' is arguably its biggest single in 2016 and 2017 with over 4 Million Views on Youtube and has fetched him Millions worth of Endorsement Deals.