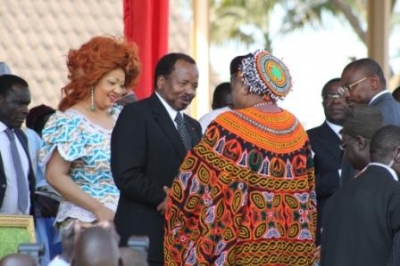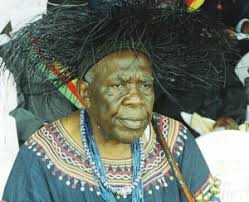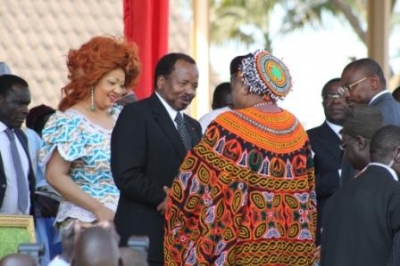 According to some sources very close to the presidency, the head of state President Paul Biya was on a long phone long conversation with the traditional ruler of Mankon village, Fon Angwafor III.
Other sources also claim they heard helicopter noises from 1:00 am on Thursday morning (29 June) which finally landed at the Mile 8 Bamenda-Bafut airport. And that Paul Biya disguised himself as a "maguida" / Muslim from the North was accompanied by  Alhaji Baba Danpullo has also known as Ndawara. 
It is assumed that President Biya went to consult the 1st Vice-President of the CPDM party in this capacity and secondly, as a traditional first-class authority and guardian of the traditions and customs of the inhabitants of Mankon-Bamenda, Capital of the North West Region on ways to resolve the Ongoing Anglophone crises.
The source added that President Paul Biya stayed in his car at the Mankon Palace while business magnate Baba Danpullo went on to meet Angwafor III With whom they had a candid discussion on the crises.
The Traditional ruler responded instantly and in very clear and bold terms that it is too late, he can not help in any way, people are angry. When they better options to resolve the problem, the government neglected, Ignored and abandoned the requests of the protesters while continued further arrests and detentions. The Fon went further and declared that he was afraid of the repercussions on him and on his palace which belongs to the people of Mankon-Bamenda and to all Anglophones as a whole. After that, Baba Danpullo asked the Fon if he will say the same thing if he meets the Head of State, He responded enormously in the affirmative and At that time, Paul Biya unveils his identity by lifting up his mask and asked for a brief moment with the Fon. Both were left for a minute after which the Fon returned his room and never returned back to continue conversations with Paul Biya.
SOURCES:  CamerounWeb, Facebook, ALafnet