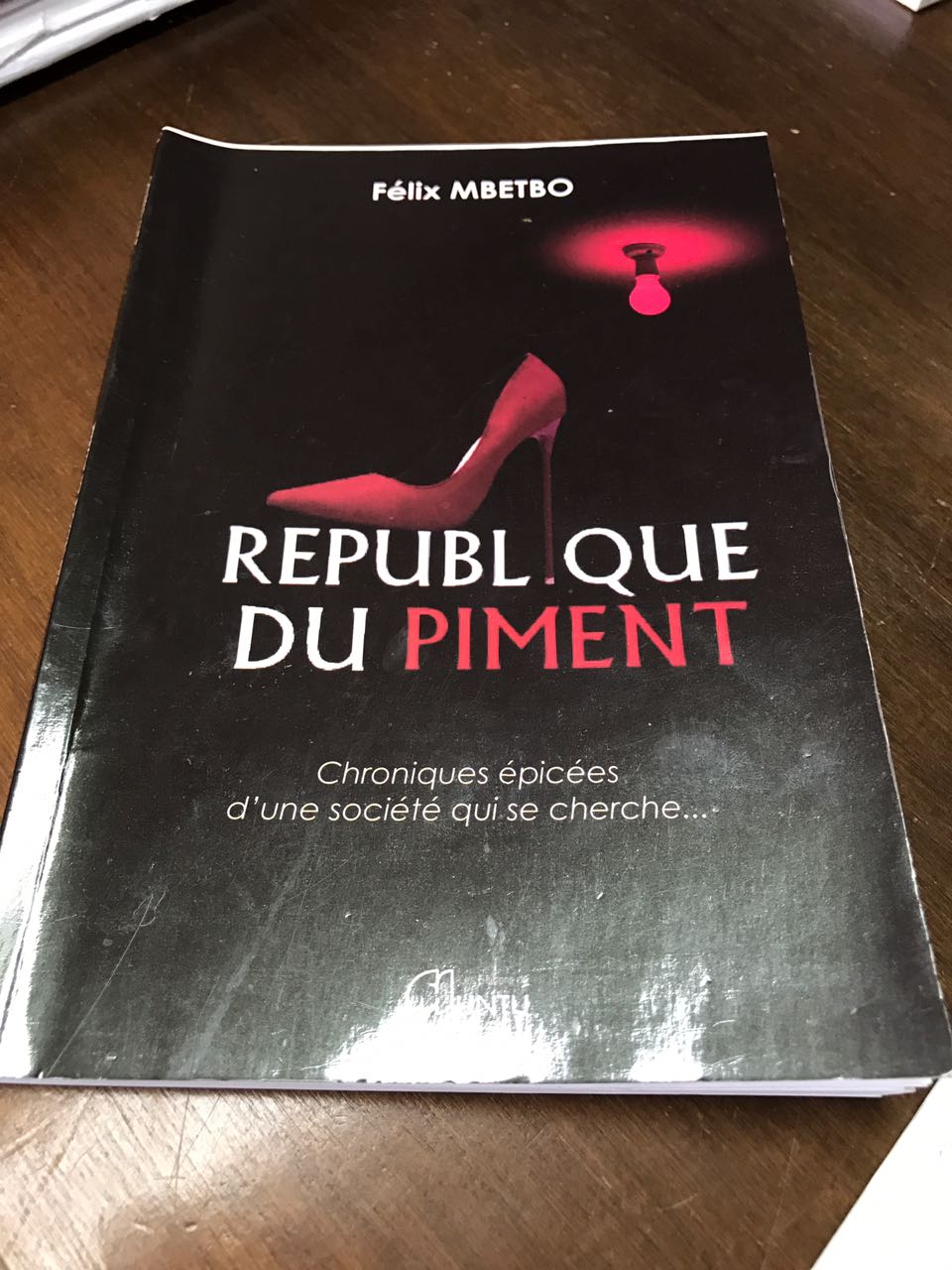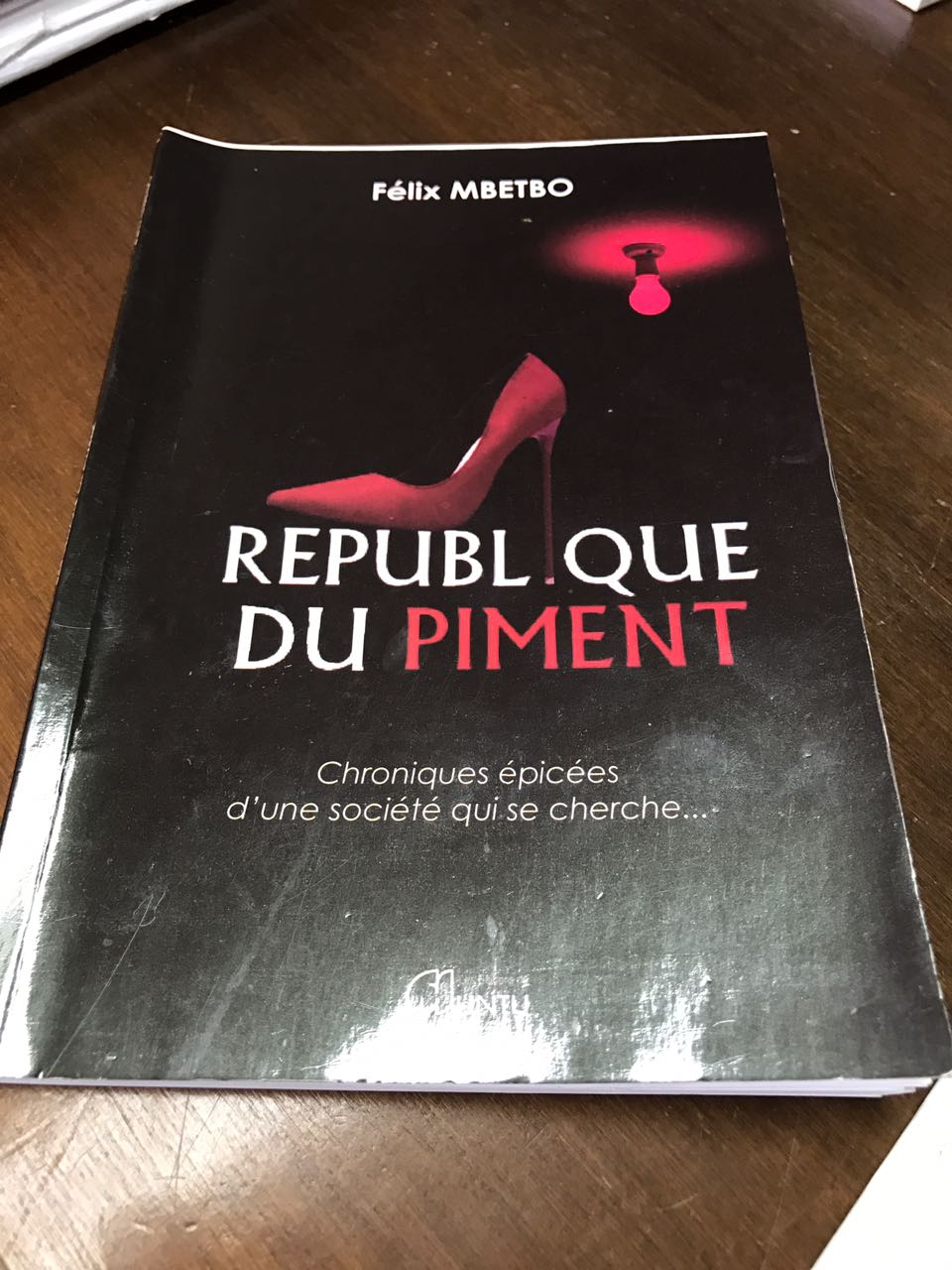 Felix Mbetbo is a young Cameroonian author who recently has released a book titled "Republic Du Piment". The catchy and provocative title is a kind of parody of popular song/slogan "Dans La Sauce" by Afropop Diva Reniss. With an intriguing front cover of a black background, red high heels and a red bulb probably a poetical view of Cameroon in a dark world.
The book narrates spicy chronicles of a society that seeks itself to discover deeply what the Cameroonians refer to as "Piment", the book did an analysis of popular music, reviewing social happenings and tried to highlight some of the behaviors of today's youth that seem to focus more on the development of the body than of the mind.
The book has managed to wow almost every reader that flipped its pages and is one of the few books that bypasses readers consciousness to register its central message, without a word.
Review From A Reader/ Critic/Media Personality – Edwin Eselem
I have a fine admiration for this young and excellent talent.

Felix, I came to know him when we started exchanging intellectual blows, courtesy and friendship as client and agency. This is another story. But he caught my attention with his audacity, dexterity and positive nonchalance.

He is not the kind of guy who will confront you in an aggressive manner but I can assure you, he has the wits, the grey matter and the capacity to take you off balance from the comfort of his keyboard. His tongue doesn't wag but he has "ink in his blood".

Not the atavistic tendency of picking holes in sordid literature, but the penchant of changing society through informed pieces like the one he just doled out. He has created a revolution, a pseudo-Republic where young people of our time can come to the terms of (depending on how you view it) a banal and loosely treated societal topic. It's called "breaking the jinx".

Felix Mbetbo examines sex, sexual morality as well as counterfeit views that have crept into our "sexually revolutionized" society. He gives us an in-depth look at the moral relativism that has spread through our culture and opens our eyes to the effects that "non-biblical" sexual choices have on individuals, the family, the church, and the culture. It is a must-read for our generation.

We are working on getting a distributor and an English-version.

Prime Minister, Head of Government (Republique du Piment).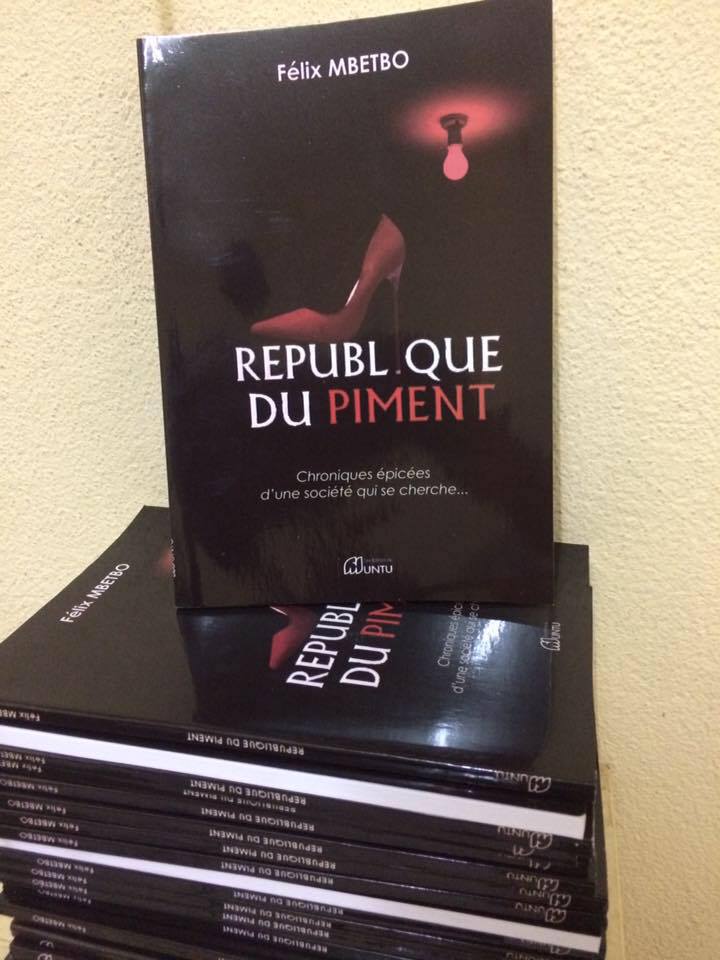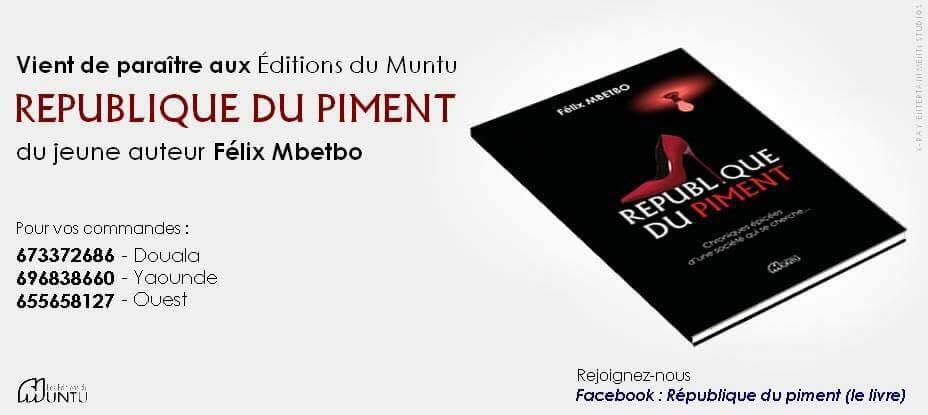 Sources: LeBledParle, Edwin Eselem and Facebook