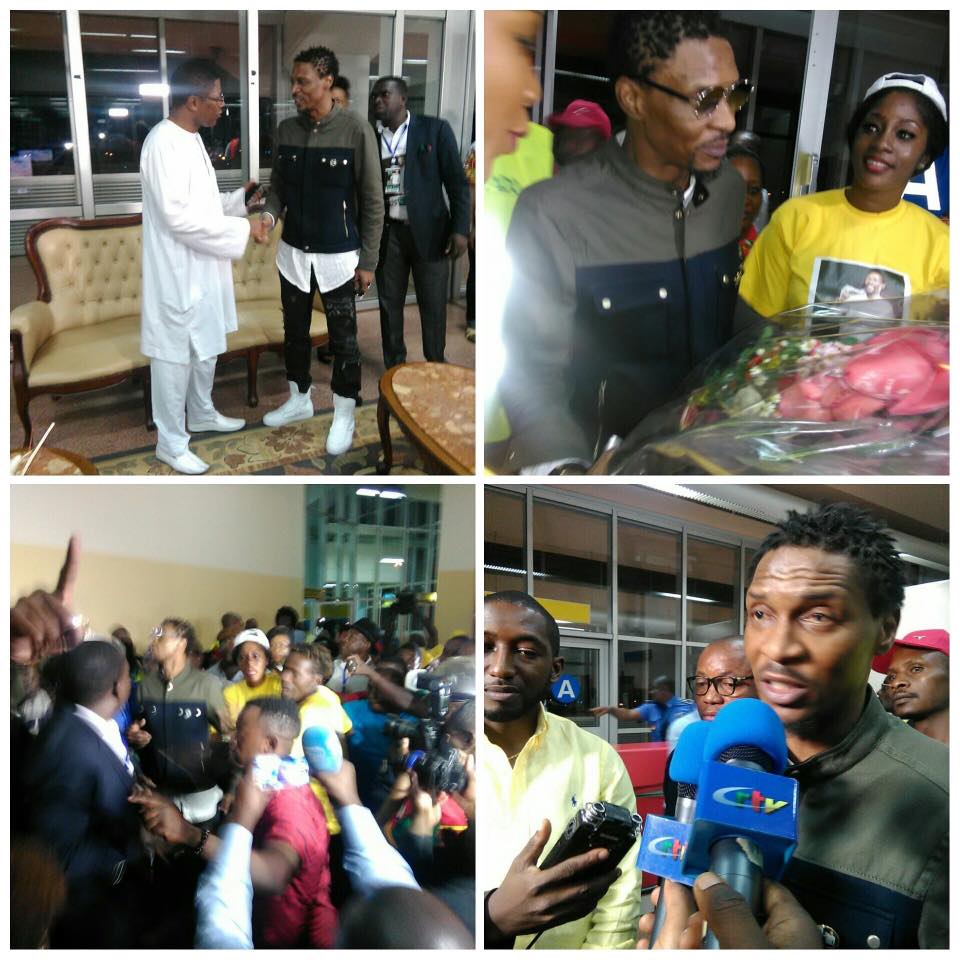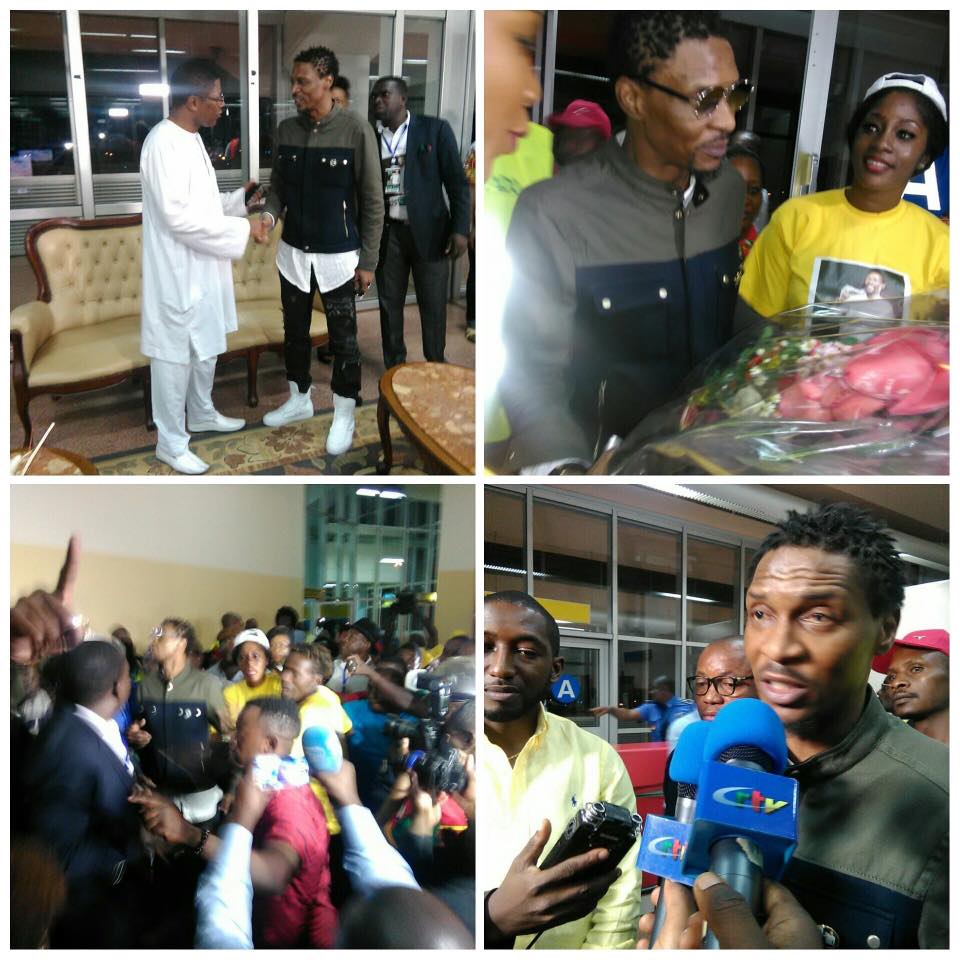 The former Iconic Power Defense player and captain of the national team of Cameroon  (The Indomitable Lions) touched the ground of Yaounde last Saturday evening, after almost six months in France. A stroke victim, the coach of Cameroon's amateur national team was evacuated to France in early October 2016. He was taken to the Pitié-Salpêtrière hospital from where He recovered his ill-health state and remained there to complete his treatment. A crowd of fans went to welcome him home at Nsimalen International Airport.
Amazed and surprised by this huge reception, Rigobert expressed his delight being back at home… lively and healthy, thanked all these beautiful people for this unexpected welcome
" I do not know if the word thank you is enough to express my gratitude to all these people. I am happy to be here, to see all the people who have come to welcome me. I say thank you, thank you for everything, "said Rigobert Song.