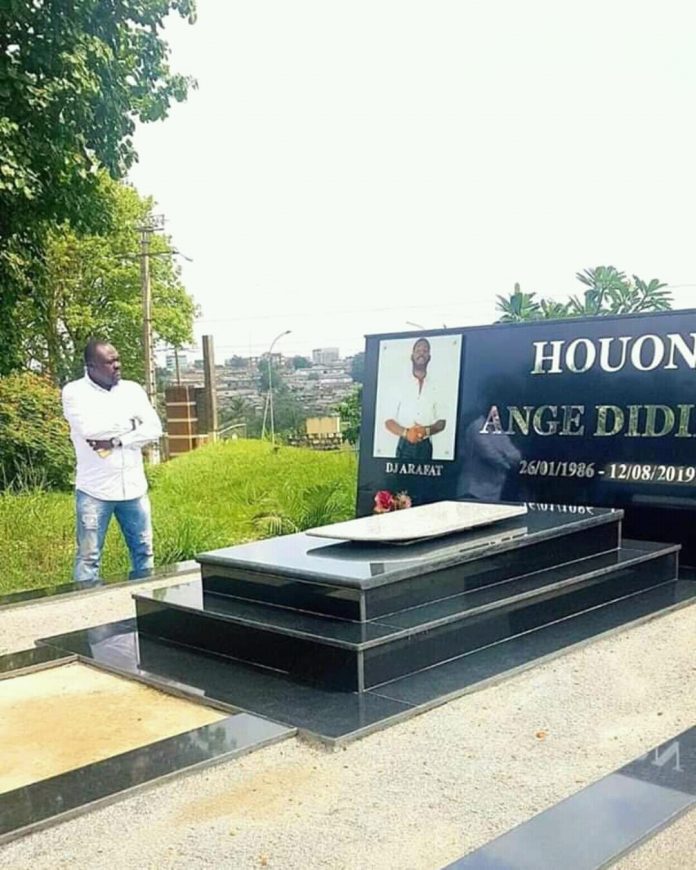 It's been exactly one year since Coupé-Décalé icon, Ange Didier Houon known professionally as DJ Arafat passed away. Cameroonian makossa icon, Sergeo Polo was at his tomb today for the first time to honor his memory.
Here are some photos from Sergeo Polo's visit.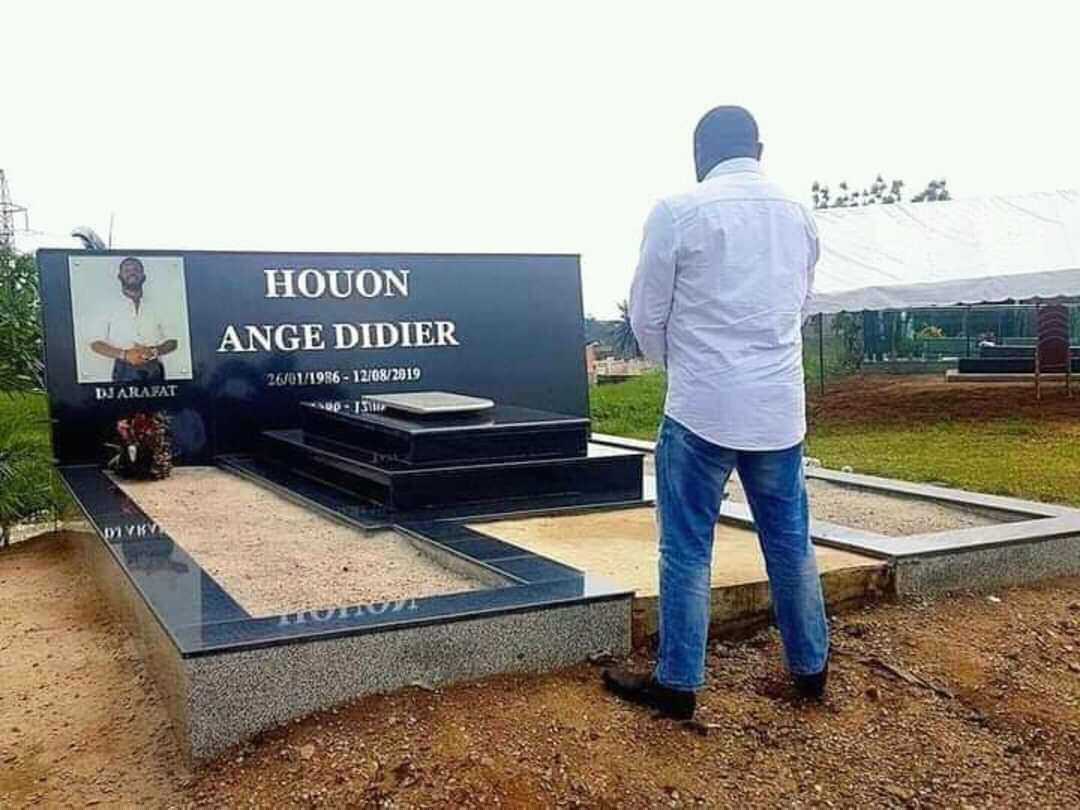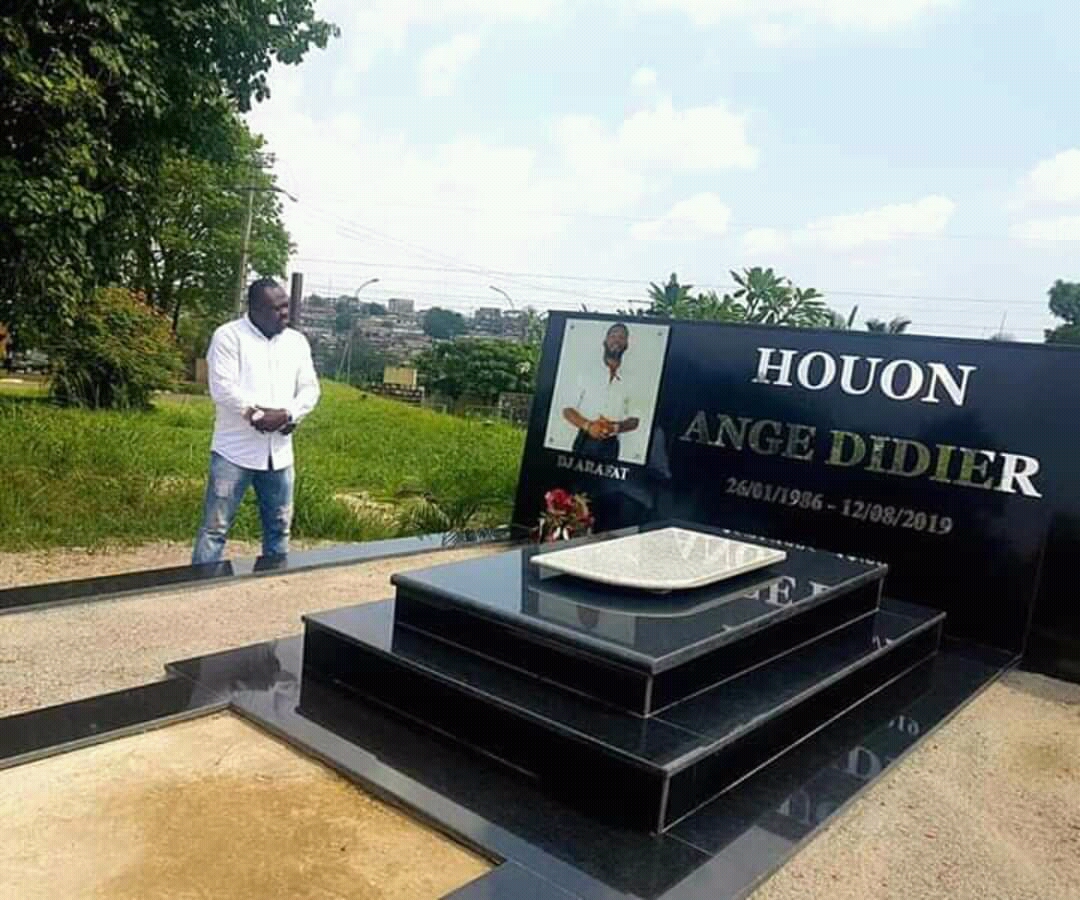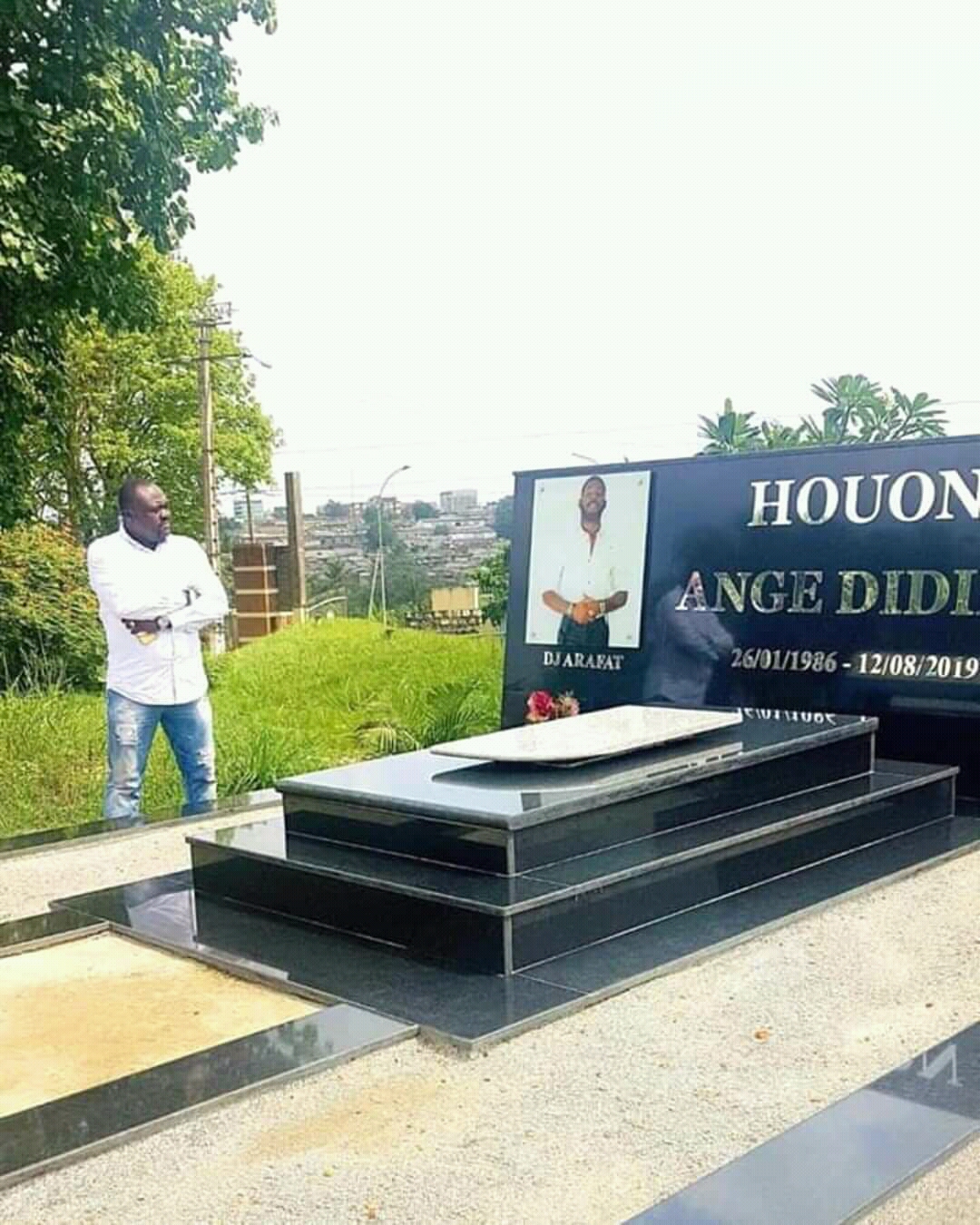 Many would consider Sergeo Polo's visit a good gesture but apparently, that isn't the case.Instead, he has been heavily criticized by many Cameroonians on social media for not paying such homage to fallen artistes back home in Cameroon,his country of birth.
To these Cameroonians,Sergeo Polo should have started by paying homage to deceased Cameroonian artistes like Liza T, Bebe Manga, Manu Dibango, Mama Nguea and others whom according to them, have virtually been forgotten.
DJ Arafat died at age 33 on August 12, 2019 in hospital after a motorcycle accident in Abidjan, Ivory Coast.
Exactly a year after, memories of late DJ Arafat are far from erasing from the minds of his fans as they have today stormed different social media platforms to pay tribute to the fallen icon.