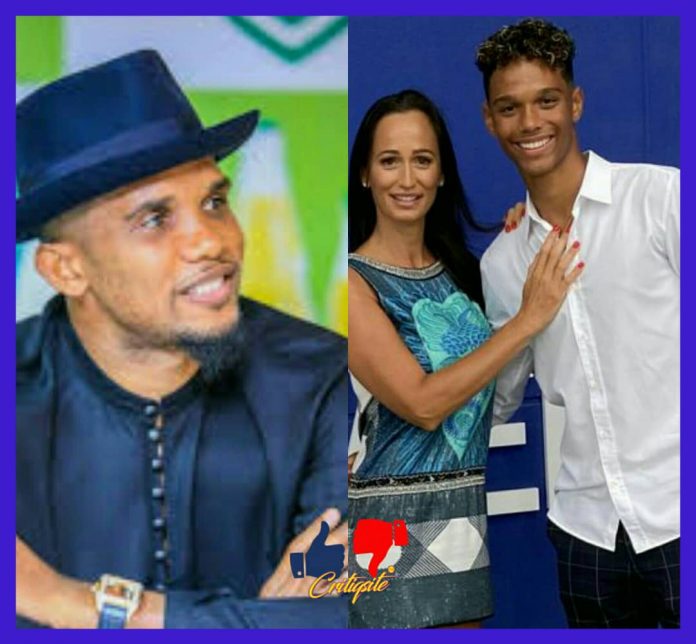 Cameroonian football legend Samuel Eto'o has been dragged to court by Marian Pineda, the mother of his son, Etienne Eto'o over child maintenance.
Marian, a Spanish lady who had Etienne together with Samuel Eto'o 18 years ago,  has dragged his child's father to a court in Spain for an amount of  € 20,000 (approximately 13,125,000 FCFA).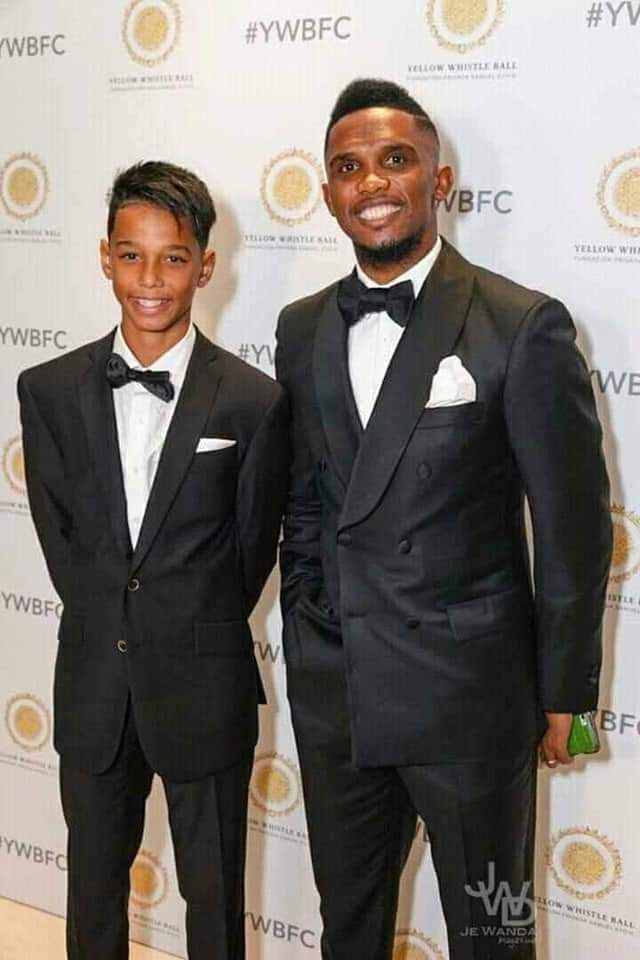 Eto'o's baby mama claims the money is compensation for all she and her family, have spent over the years in raising Etienne as a result of the four-time African footballer's prolonged neglect.
Marian told the court that she has neither heard nor received any assistance from her child's father in several months.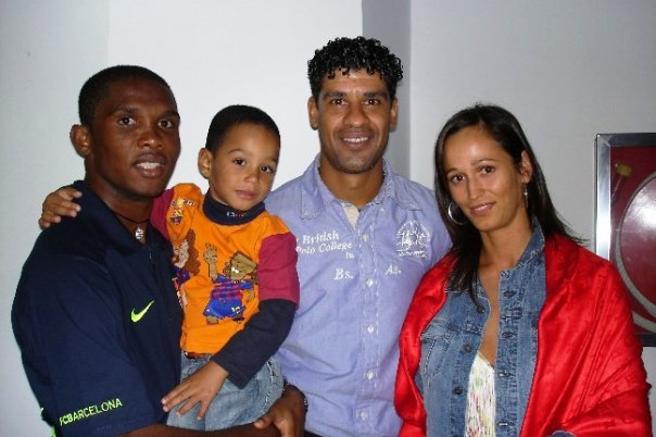 The trial which was initially scheduled on Wednesday, September 16, in Palma de Mallorca has been postponed twice because the court in charge of the case did not correctly notify Eto'o of the trial date. A new date has however not been fixed yet. Marian is not happy about the postponement as she had to incur legal and transportation expenses for a trial that did not hold.
She has expressed her dissatisfaction with the justice system because according to her, she is the one bearing the brunt of Eto'o's neglect. "It is Samuel who has spent almost five months without paying a single euro for his son's school needs and medical expenses and yet, we are the ones losing the little money we have because of the malfunction of justice and nobody takes charge," Marian complained.
The case was first filed in 2018 but Samuel Eto'o who is currently married to Gorgette Eto'o with 2 kids has reportedly never appeared before the court to tell his own side of the story.
This is the second time Samuel Eto'o is being hauled to court by one of his baby mamas. In 2019, Eto'o was ordered to pay €1,400 ( approximately 9,18,000 FCFA ) to his daughter Erika monthly after a paternity lawsuit. This was supposed to go on until his trial but it is however unclear if the 39-year-old Star has been following through with the payments.