Former Arsenal coach Arsène Wenger has been decorated with Liberia's highest honour at a ceremony in Monrovia, BBC Africa is reporting.
Wenger was decorated by football star-turned president George Weah.
Wenger who was Weah's first European football coach, was inducted into Liberia's Order of Distinction and has been given the title of Knight Grand Commander of the Humane Order of African Redemption.
Wenger brought Weah to Monaco in 1998 and Weah went on to become the only African to win the FIFA World Player of the Year (1995) award.
Some citizens have have criticised the move, saying one should not be honoured by a country for what he did for the president alone, according to BBC's Jonathan Paye-Layleh.
Defending the move, Liberia's Information Minister Eugene Nagbe told the BBC that Wenger was honoured because he had "contributed to sports in Africa and has given many Africans opportunities," not because of his relationship with Weah.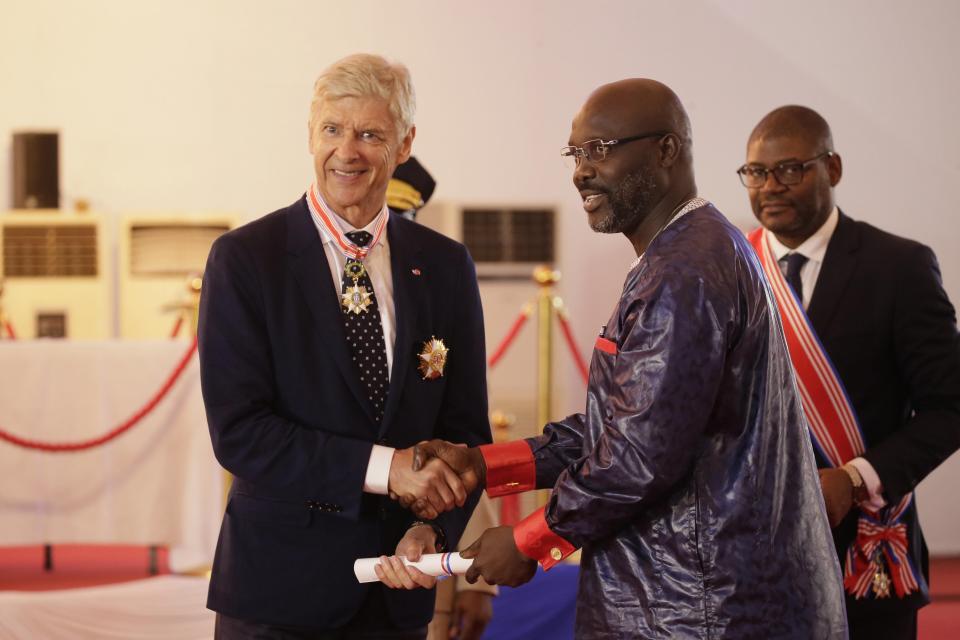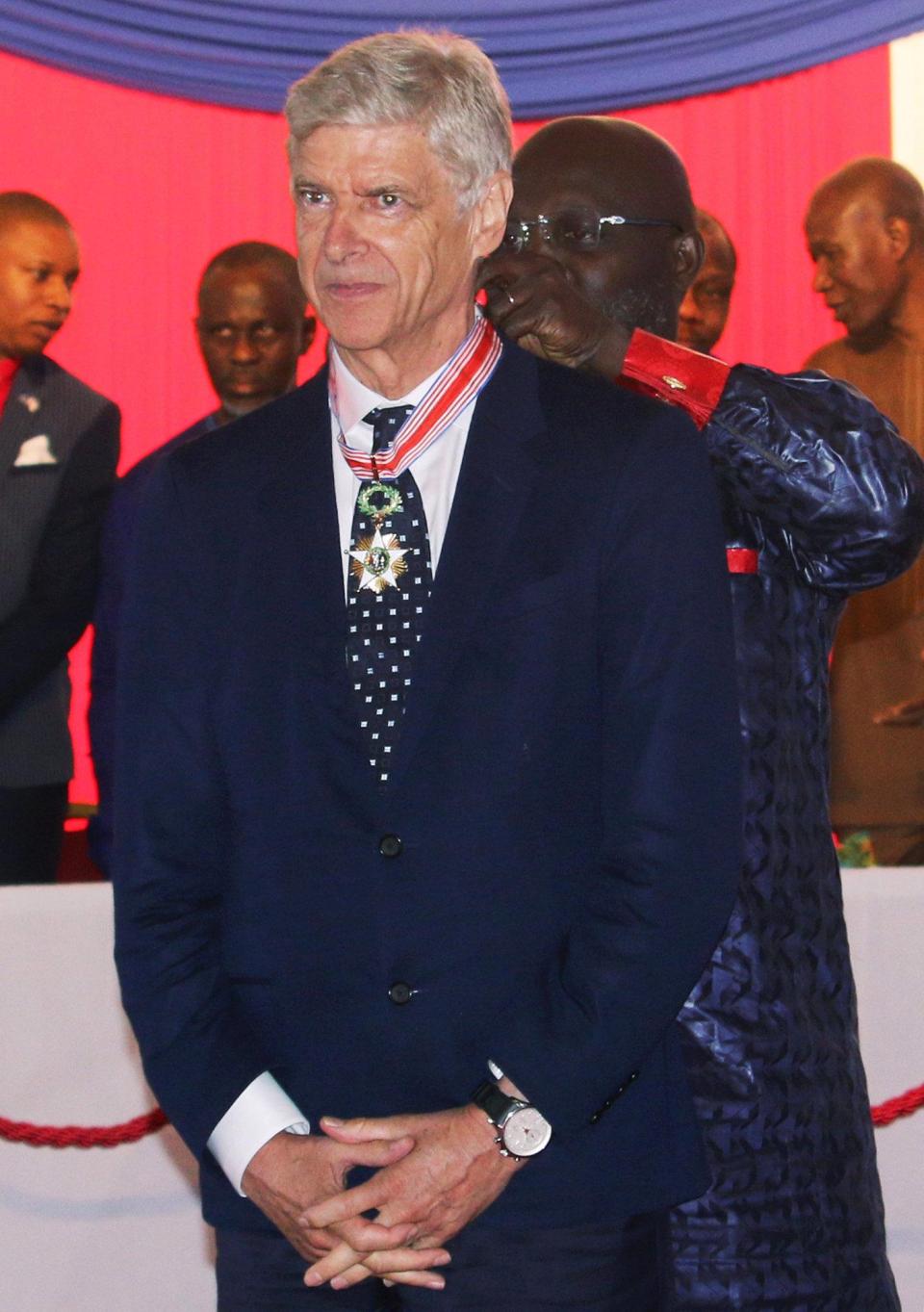 SOURCES: BellaNaija