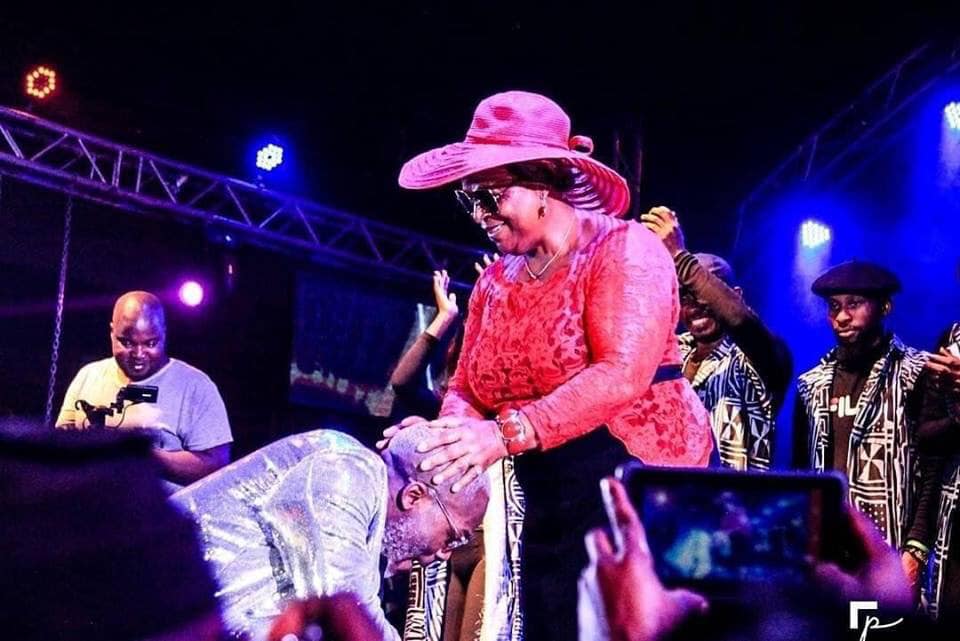 It's Obvious that Saturday, 22nd December 2018 has served as a monumental day for Cameroonian superstar Magasco and the Cameroonian Music Industry as a whole. Though He didn't sold out the "Palais Des Sport (Paposy) Venue" he gave a performance that was truly for the ages.
The night started with some talented Urban star talents including – Ko-c, PASCAL – Yung KING, SOJIP, KIKOH, Golden Lor, Mc Neilex, Blueprint Hakeem etc opening up the show each with notable sets of their own. The host, Dj Labastille Premier, DJ Cyrius Black and DJ ZOUMANTO continued to keep the slew of Afrobeats hits running to get the crowd vitalized up for Bamenda Boy's milestone performance till he eventually took to the stage and did nothing to dampen the mood of attendees as he was greeted with enthusiastic applause upon his arrival on the stage.
Backed with a full live band – Arguably Cameroon's best Afrobeat's Singer – the golden boy ran through an extensive range of his discography for over 70 minutes that really put his hit records in perspective. Performed songs consisted of crowd favourites such as 'Wule Bang Bang', 'Fine Boy', 'Bella, Under My Bed', 'Belinda', Perhaps one of the most Emotional moments of the night is when he performed the Peace/Crises Song "Zamba", featuring the legendary Jacques Greg Belobo (Magasco Cried). He also gave energetic performances of major hits including 'Sokoto', 'Power', 'Move Your Body', to name a few.
Half-way through his set, the Empire Company lead act brought out label mates MIMIE, RYTHMZ Suprised Guest artists include the Legendary Singuila, Locko, Soccer Talent Alexander Song, Brice Albin and a host of other celebs and Media Influences were also present at this record-breaking concert.
Overall, Tohnain Anthony Nguo better known as Magasco aka "Bamenda Boy" Break record by becoming the first Anglophone to Headline a Major concert in Paposy, he delivered and ended his set to well-deserved rapturous applause. The growth in his artistry since his debut classic single "Line Loba", was clear for all to see. Magasco is a certified Cameroonian superstar and the show capped and ended an incredible year for the artist, I am very Sure 2019 is gonna be a more exciting year for this talent.