Very few will argue that he represents the origin of Cameroonian hip hop. He lives to be one of the best lyricists born on Cameroonian soil. Today, he is acclaimed as one of the best MCs Cameroon knows by name.
He debuted at a very tender age – in the ghetto community of Mabanda, Bonaberi – and became the youngest and one of the most renowned voices on a radio of that era. While most of us were still in search of our purposes – he was well on his way to becoming the voice/personality he is today.
In the early 2000s, he hosted a radio show on RTM called; 'The Lay Low show' which garnered a massive crowd of loyal listeners who made his show the most listened to urban radio show on the RTM radio network.
Today, like every Godfather – he has ushered the way for younger artists to have the way to showcase their talents. Serving as a support arm for many upcoming and rising artist, he still makes time to hold the mic when legends are needed on stage.
Best known by his stage name – Nabstar aka Nabil4real – the game would not be real without inputs like he's. Having served on stages abroad, he has since returned home to give a facelift to the hip hop and media scene at home.
This August 2017, 9 years after his last radio program; Nabil launches two hot urban shows under his media network; Nabstar Radio, on Sweet FM Radio, which airs simultaneously on Sweet FM's Radio Vision TV.
The two shows include; Nabstar Radio show, which airs every Monday-Friday from 5PM-6PM and This Is Africa-TIA Radio show which airs on Fridays from 9PM-11PM.
Both shows would deliver good urban music, current general information as presented by Clarisse Ndinge of betatinz.com and an overall 360-degree entertainment package that would leave you yearning for more. Nabil is definitely reclaiming his status as 'King of Radio.'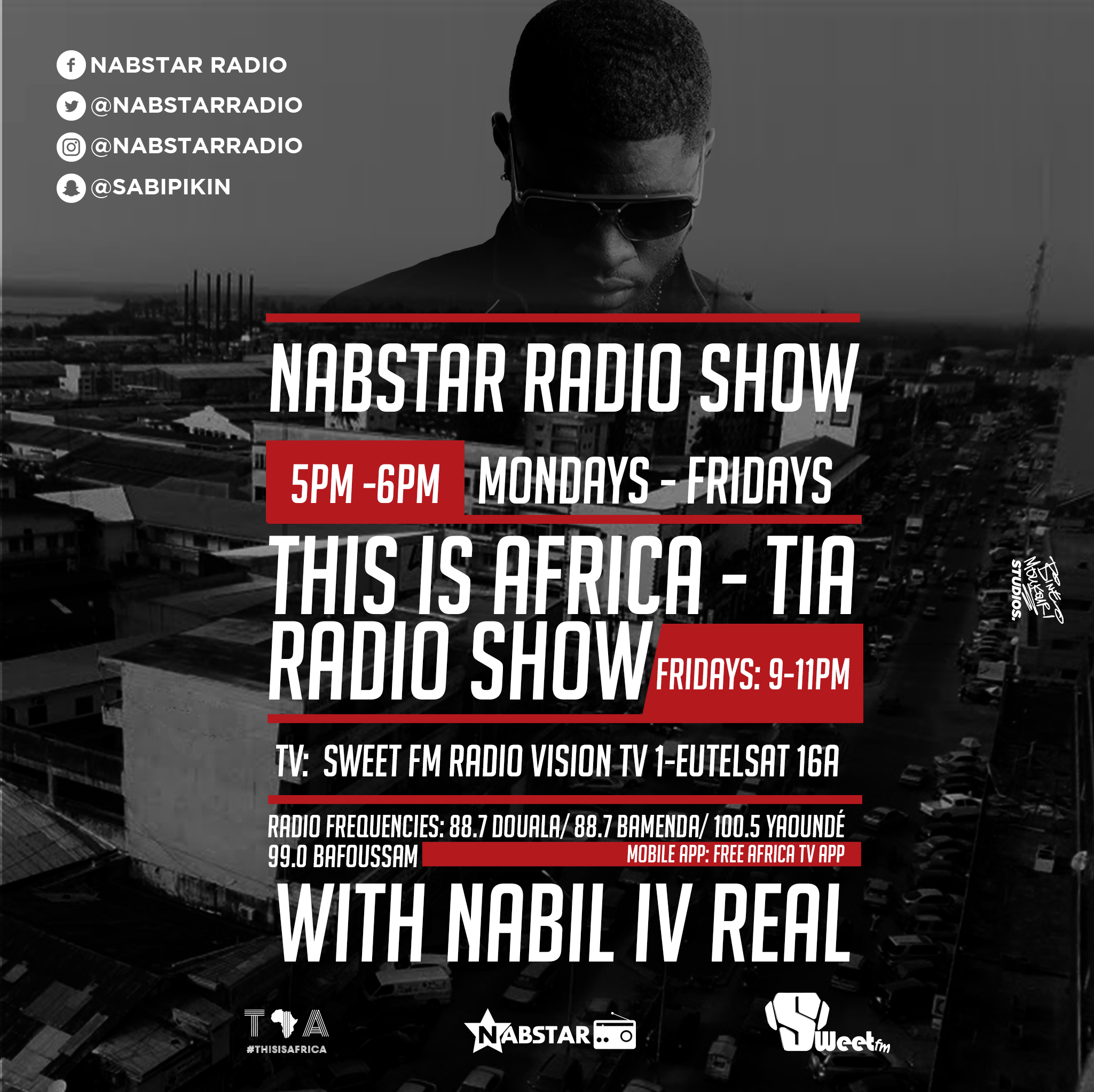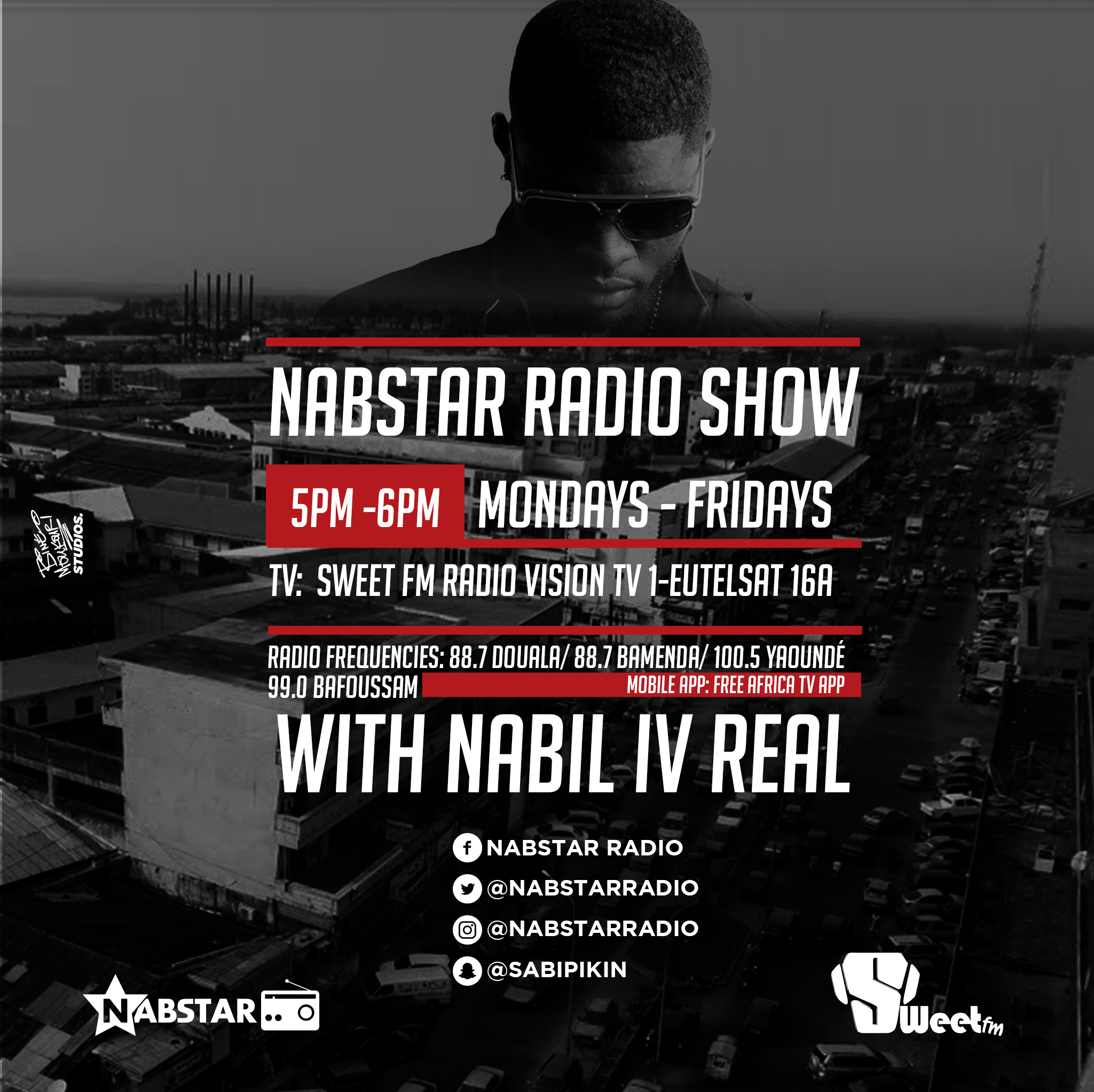 To follow the shows:
TV: Sweet FM Radio Vision TV
1-Eutelsat 16A
Radio frequencies:
-88.7 Douala
-88.7 Bamenda
-100.5 Yaoundé
-99.0 Bafoussam
Mobile App:
Free Africa TV App
Nabstar Radio Show: Monday-Friday 5-6 PM
This Is Africa-TIA Radio show: 9-11pm
Follow Nabstar radio on social media for updates:
Facebook: Nabstar radio
Twitter/Instagram: @nabstarradio
Snapchat: @sabipikin