Canada Based Cameroonian Hip Hop act  MD Lyonga has been nominated for the 2018 Music Awards, for his song – Wangele.
As Calgary's premier music event, the YYC MUSIC AWARDS recognizes the talent and achievements of Calgary's music community and shines the spotlight on Canada's fourth largest city, and the vibrant music scene within it.
The YYC MUSIC AWARDS celebrates the artists that embrace Calgary as home; entertaining and supporting its arts and culture.
MD Lyonga recorded the hit track with fellow Cameroonian Rappers, J Mic and Djara and the song featured in his 2018 Ep – Makossa EP.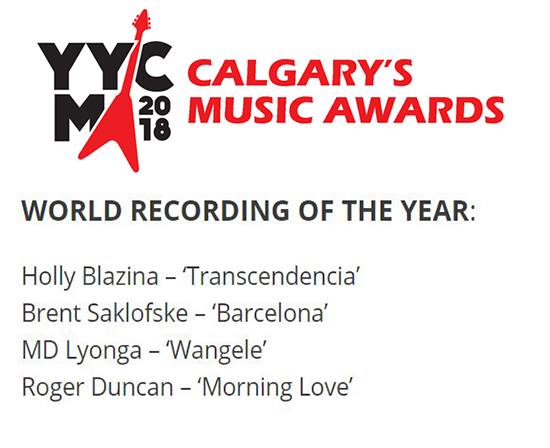 For almost two years now, MD Lyonga has fast become a phenomenon in Canada and has been touring throughout the country. How about that for putting Cameroon on the Map.
He Also has an upcoming EP That will be released in Mid September. Anticipate
Keep Watching his video – Iya Buea Pikin
DOWNLOAD IYA BUEA PIKIN HERE
FOLLOW MD LYONGA ON SOCIAL MEDIA
@MDLyonga