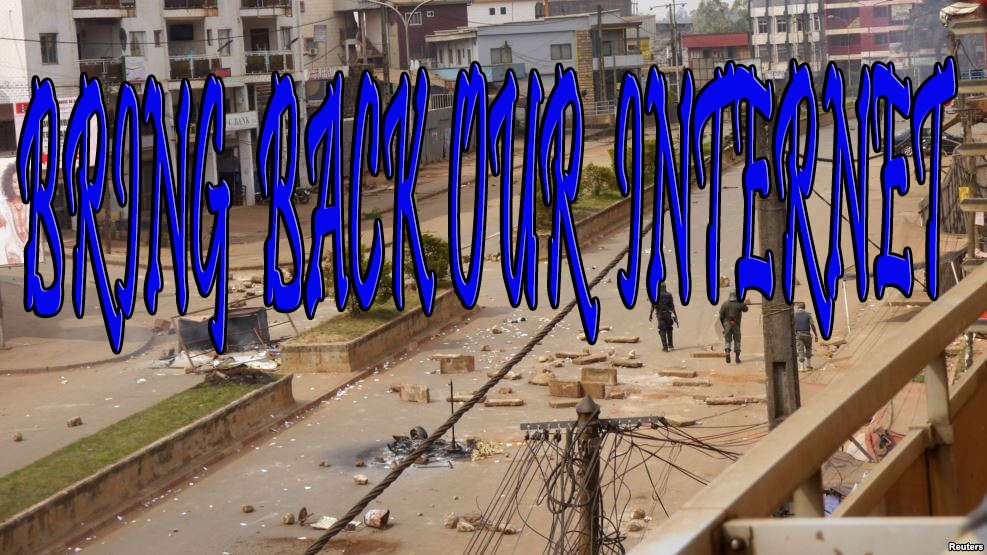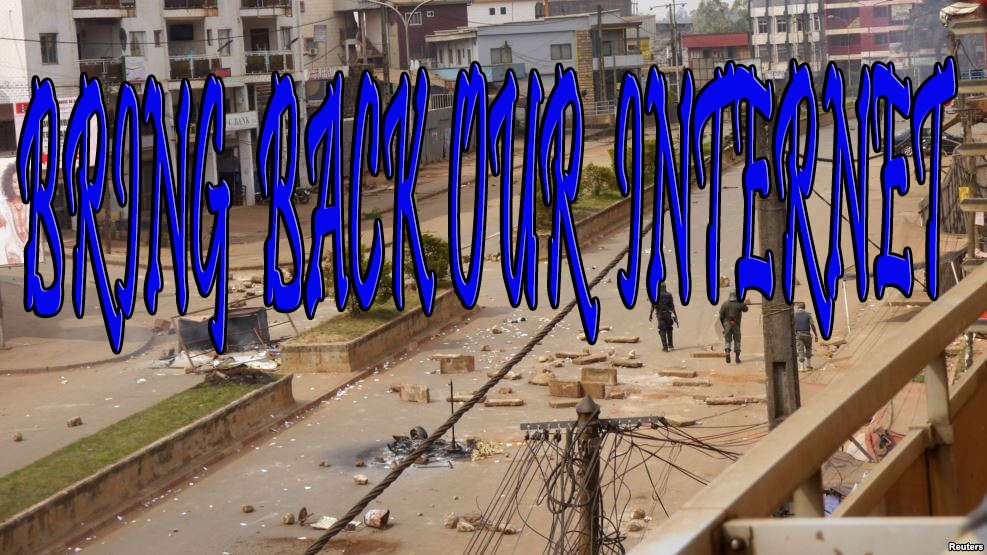 Since Tuesday, January 17, at around 8.00pm the Cameroonian government turned off Internet connection in the  North West and South West Regions of Cameroon (English Cameroon). This happened immediately after Cameroonian forces arrested two prominent leaders heading the Anglophone Civil Society Consortium (ACSC), its president Barrister  Nkongho Felix Agbor-Balla and its Secretary Dr. Fontem Neba. The arrest was made in Buea and these two were immediately transported to Capital City Yaounde, where they were detained in the Kondegui Central Prison.
The main mobile and internet data providers include Mtn, Orange, Nextel, these companies violated customer rights but claimed the government threatens to suspend their licenses believing its a matter of National Security.
Internet usage in Cameroon has increased massively. It has beneficial implications for the economy, businesses, and consumers in Southern Cameroon: Internet Access provides them with a valuable tool for information, empowering them with knowledge and transforming how people, businesses, and government communicate and engage. It has also generated societal change by connecting individuals and communities, providing access to information and education, and promoting greater transparency.
Without the Internet, Southern Cameroon is feared being left behind in Digital Age, the Internet has become an essential platform for job-hunting and furthering education. Companies like Njorku (who helps and provide jobs to unemployed Cameroonians) and Activ Spaces (a tech hub where young, aspiring and talented entrepreneurs are been groomed) are non-existent without Internet access. It's simple lack of internet results to:-
Suspension Banking Services ( All Banks Needs Internet to operate)
Suspension of all Money Wiring Services
Suspension of Bill Payments
Massive lack of communication
Lack of information/news/media
Suspension of research/ job application
In short, the availability and accessibility of information via the Internet have transformed the world into a global village. With little time consumption, major tasks can be performed through the Internet using very little resources. The spread of the Internet around the globe has created job opportunities and expanded the work circle. The Internet has revolutionized the way business is done, thanks to innovations such as online shopping, Internet banking, and e-commerce. The Internet has also introduced tremendous flexibility in the education sector. Through e-learning, one can attain a degree without physically appearing in a classroom. So We (Southern Cameroonians) are been deprived of what we deserved.