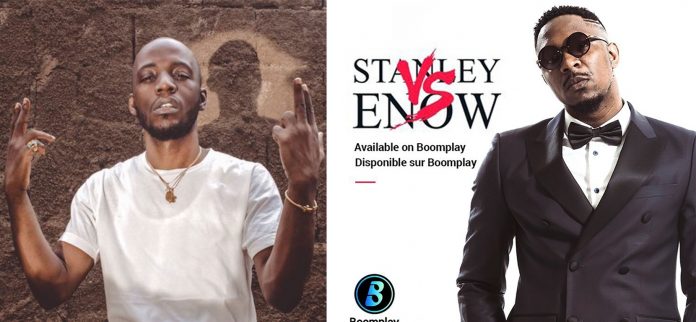 The most longstanding beef in Cameroonian urban music is Jovi and Stanley Enow. Since 2014, the two urban music giants have been taking momentary jabs at each other and 5 years after, they still look like they can do this for the next 30years. And as life will want it, both of them keep growing from strength to strength in terms of influence in Cameroon.
Stanley Enow has finally decided to drop his highly anticipated "Stanley VS Enow" album, and it will be made available for consumption on November 22nd, Stanley's supporters just can't wait.
Strangely, less than a week ago, Jovi announced he will be releasing a single in collaboration with the Angolan New Bell Music signee DJ Mathematic. A lot of people are already speculating that this is a move by the New Bell Music boss to kill Stanley Enow's album. Given that Jovi has a lot of influence in the Cameroonian social media space.
Do you think Jovi is intentionally trying to kill Stanley's album? If yes, what does this say about the "Ouleu" crooner?