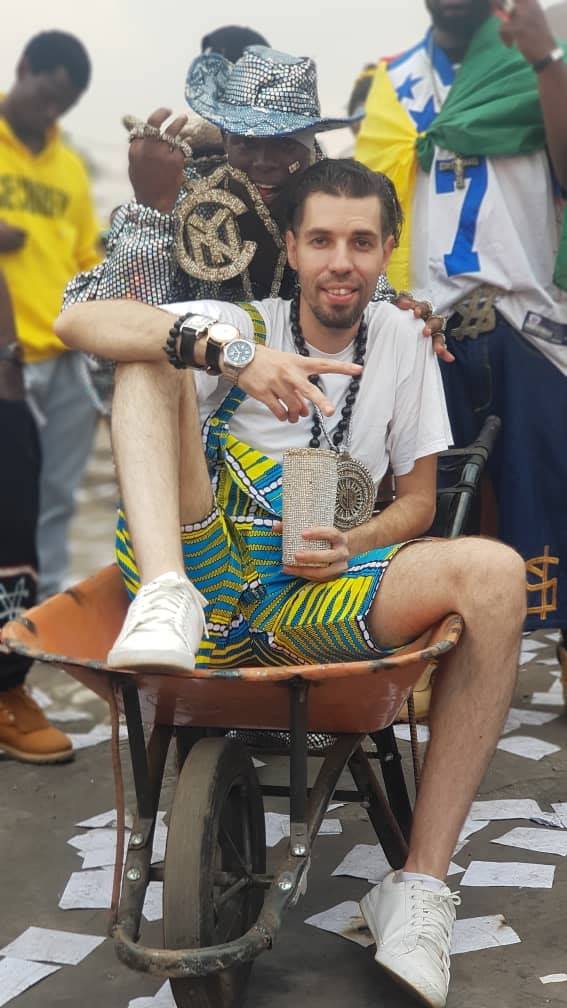 As the crazy rumor of the group's separation continues to make waves, Auguste, one of the trio's members, may not be in their new music video.
The first images of the next X-Maleya clip are out and it will apparently be hit: it is based on a dance called mbolè which is a Cameroonian dance that is currently heating up in our cities. And it's in a street style that it was shot right in the middle of Ekounou, with all the Quartier guys around them.
With the joy of seeing them produce a sound, we hardly noticed the absence of one of their member. But yet it's true. While Roger and Haisse are doing the show on the set, Auguste is not present on any of the images circulating on the net. Was he just absent from the scene or was he not just there at all? People are not yet sure of their separation since the trio haven't really mentioned anything about it. While the evidence keeps mounting of his eminent absence we will be waiting for the final version of their video.