Melcube, a veteran Cameroonian rapper under the label Mic Maniacs Music Group releases his second musical exploit online titled "Songs I Never Released" The album which is a perfect of Cameroonian hip-hop centers on the general atmosphere in the country at the moment. The album covers a wide range of themes, from, stagnation/growth, corruption, moral decadence, domestic violence, brain drainage and war. Recorded in Bangkok, Thailand, and Douala, Cameroon the album is some sorta coat of many colors.
Check Out the Tracklist below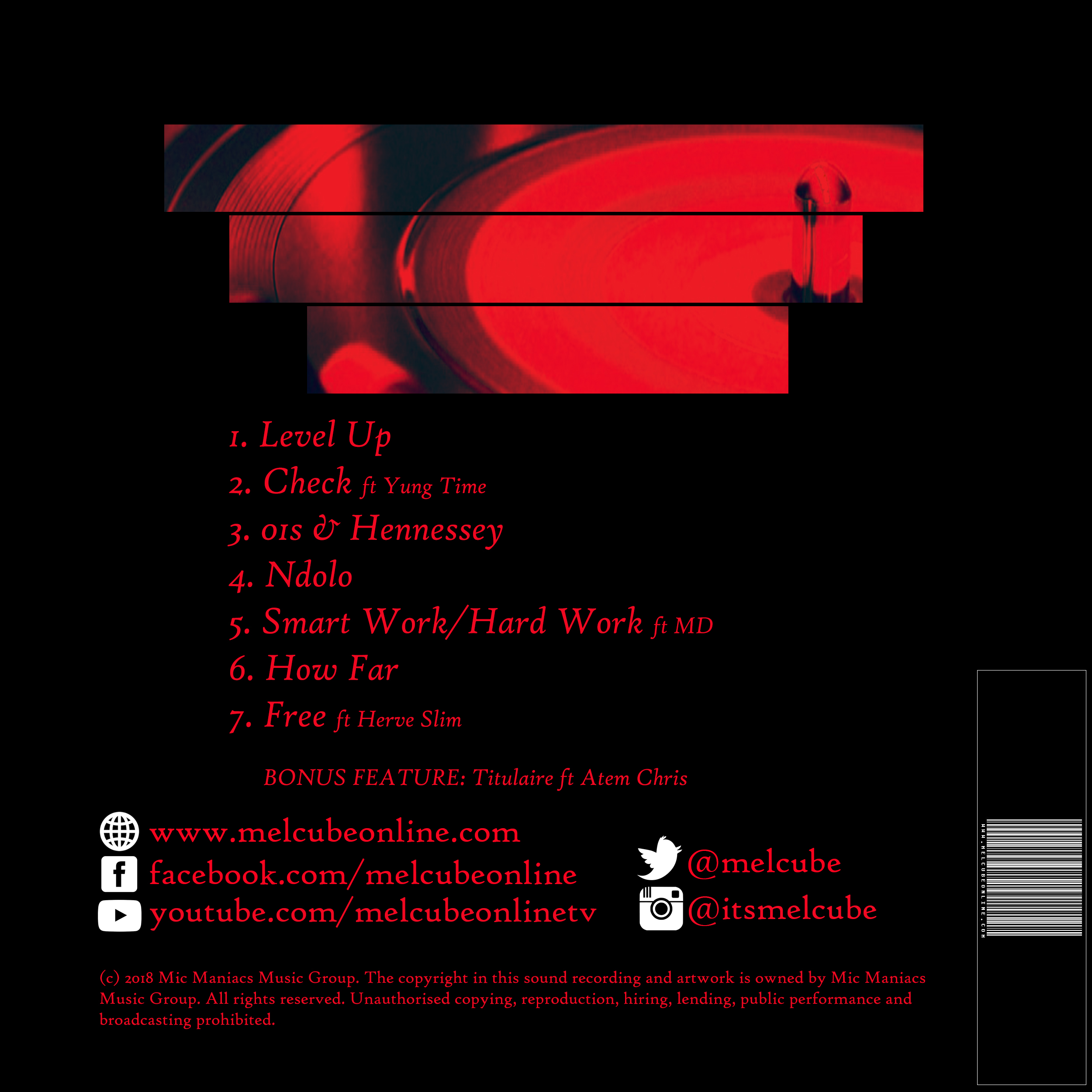 The colors on the cover are symbolic too, with the black for all the negativity faced by the artist during the two year production period of the album and the red for the blood that is being spilled in the streets every day.
The album closes with an afrobeat love song.  As a reminder to the listeners that after everything LOVE concludes all.
The album can be purchased and/or listened via the various online stores
iTunes: https://itunes.apple.com/us/album/songs-i-never-released/1395170023
Bandcamp: http://melcube.bandcamp.com/album/songs-i-never-released
Spotify: https://open.spotify.com/album/73pEo5VARvdCAIOD1dCTqM
Tidal: https://tidal.com/album/90064453
Deezer: https://www.deezer.com/us/album/65286352
Here's a smarturl that has all the links in one page: http://smarturl.it/sinr
Below is an attached mp3 and link to one of the songs from the album as well as the album covers and promo pics.
Check – Melcube ft Yung Time:
DOWNLOAD MELCUBE Ft Yung Time – Check (Mp3)
https://www.youtube.com/watch?v=jRv7JYyamLo&feature=youtu.be