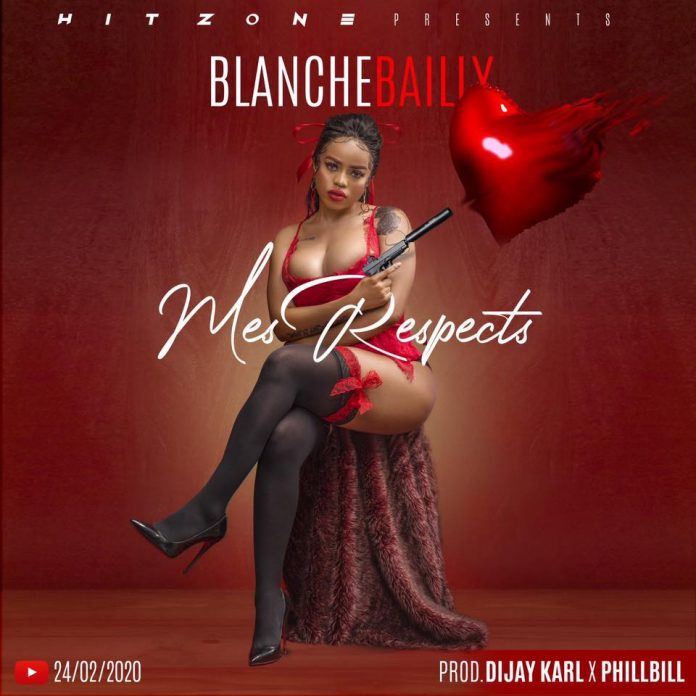 One of the Queens of Cameroonian Afropop Blanche Bailly makes her 2020 music debut as she returns with a piece of new music + visual "Mes Respects." It will probably feature as one of the hit singles of her upcoming debut EP.
Blanche just added more value onto her name, of course; this is so because this visual boost her incredible repertoire one of the most-watched Cameroonian female artists, and "Yes" She doesn't disappoint.
The video which was shot, directed and edited by Dr. Nkeng Stephens has some of Blanche's signature: Emancipation, feminism, seductive, impeccable color coordination, vibrant sets.
Now let's get to production, are we gonna talk about Dijay or you may just download the song and get the Vibe. "Mes Respects' is Rumba inspired. Dijay Karl is bringing a new vibe onto the industry. 2019 we had YAYAYo and Now "Mes Respects" by Blanche is almost on the same pattern of sound. Awesome production credit from this critically acclaimed sound Engineer.