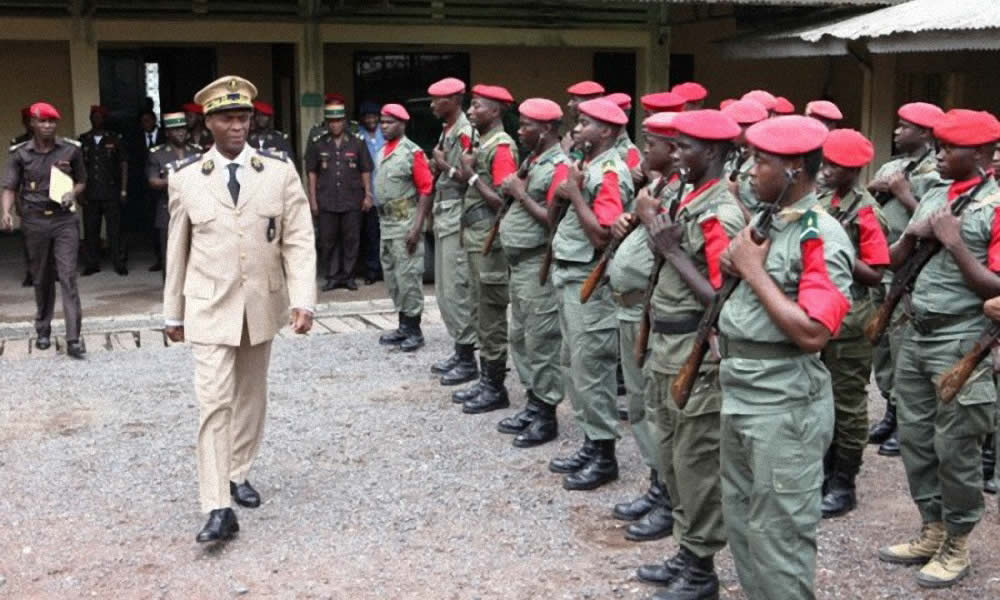 Joseph Beti Assomo Minister Delegate for the Presidency of the Republic in charge of defence is expected this Thursday, October 12, 2017,   in the chief town of the region of the Southwest.
Sent by the President of the Republic Paul Biya, the Minister of Defense Joseph Beti Assomo must conduct an assessment of the security situation during a working meeting.
This is the content of a press release issued on Wednesday, October 11, 2017
"The meeting will scrutinize the security situation and assess the functioning of the various devices on the ground to adapt them where necessary in the light of respect for the Law and the Order "reads the press release.
While security forces are accused of arbitrary arrests, illegal searches of homes, murders and other abuses in the northwest and southwest regions, this descent from Minister Assomo might seem like a ray of hope for the people, many of whom have been terrorized by fear since the violent events of 22 September and 1 October.
With around him, senior officials of the central and territorial defence and security forces and the governors of the northwest and southwest regions, among others, the boss of the defense will have to work to reframe the action of the security forces.
Below is the press release signed by the Minister of Defense: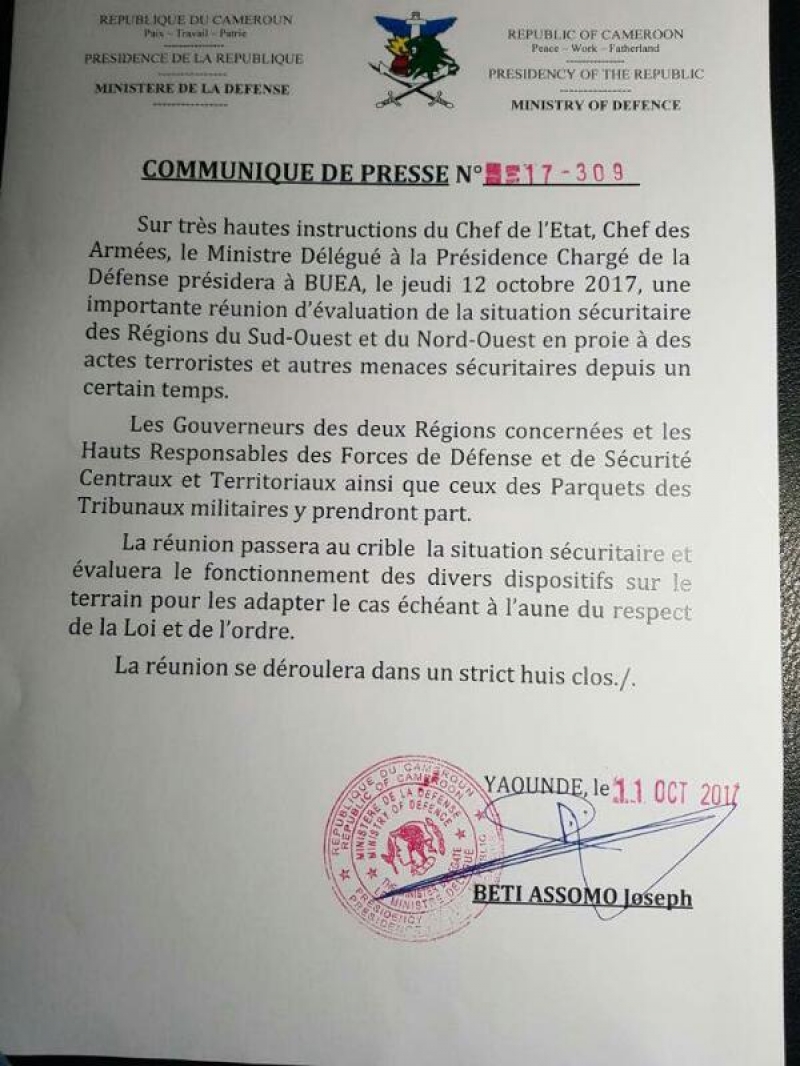 SOURCES: Cameroon Info, Cameroon Web