Obviously, this list is about songs that deserve more reputation. All of these should have been hits. All of them! Based on the sheer volume of music that gets released now, it's impossible to expose your ears to every single new record. Of course, there are the best of the best songs that garner national play, critical praise, or both, but too often, exciting releases from emerging artists or those who have yet to break through to the mainstream fall through the cracks. Again, Cameroonians have a SERIOUS issue of consuming their own songs. To give your playlist something new: here are some of the best songs from the past year 2018 that you may have missed.
Anyway, comment for who you think deserves/deserved more attention?
1.  Les Featurists – Livam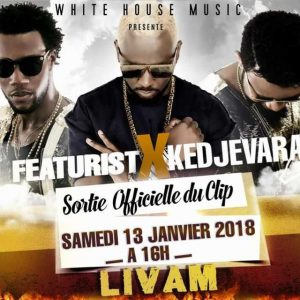 2. RENISS – DOUDOU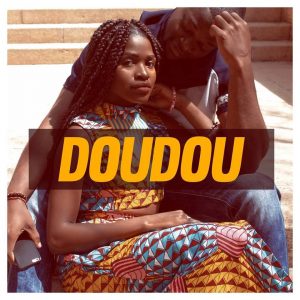 3. Blaise B – On Fait Comment?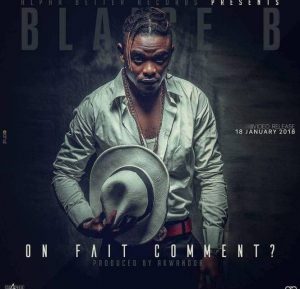 4. Big Game – La Chose Là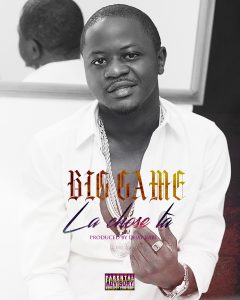 5. Prince P – Welcome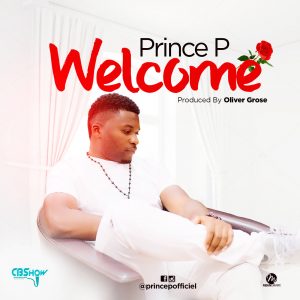 6. Wax Dey – Non-Non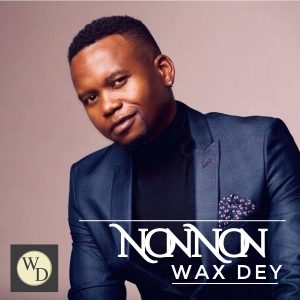 Non Non by Wax Dey is the theme song of the popular reality show – Number One Girl Season Three. Enjoy Below

7. KO-C – Caro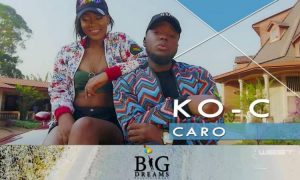 Ko-C has proved to critics that he can be a really talented single as well as his usual rap skills. Caro is one of his most underrated songs. The video features the beautiful comedienne – Muriel Blanche. Watch
288,622 views On youtube Enjoy
8. Jeeno – No Worry Featuring Montess
One of Cameroon's most underrated talents, Jeeno's Collaboration with Montess is worth adding on this list. Enjoy this cool jam below

9. Mihney – Pandemie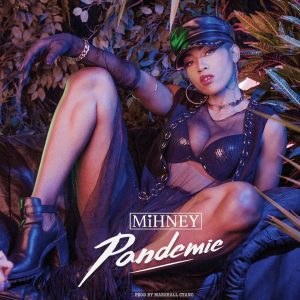 She easily stands out as one of the hottest female rappers in Central Africa. Signed to Gabon's biggest record Label – Eben. They invested well in the production of Pandemie. Its underrated, Full stop. Enjoy Below
10. Jovi – Pimentcam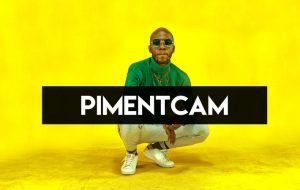 Arguably Jovi's most successful single in 2018. This guy has the potential to sell Cameroon worldwide. Enjoy Pimentcam
11. Salatiel ft. Magasco – Sans Complexe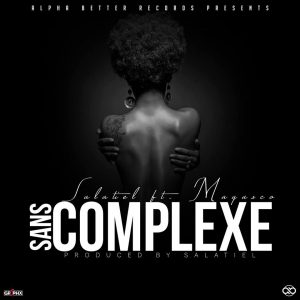 12. Tilla Tafari – Used To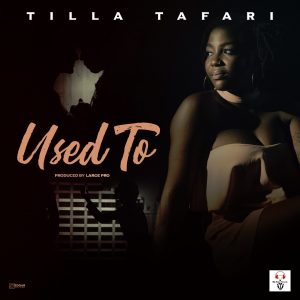 13. AWU-SIDOMINA
If only both the original the remix of this song could make it to Trace TV. Here is of Cameroon's best-released song in 2018. Enjoy
14. Tzy Panchak – I'm Not Lucky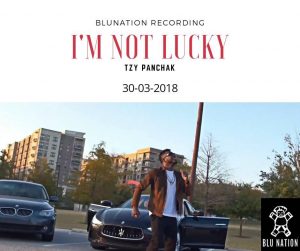 15. Tilla Tafari – Ola Olé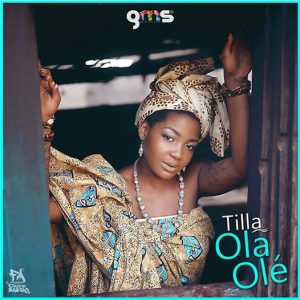 It's a shame that this video has just below 20.000 views on YouTube. I think it deserved more. Tilla really worked hard in 2018, we hope her 2019 will be better
Good Jam Enjoy
Download Tilla Tafari – Ola Ole (Mp3)

16. Djara – Dorty Talk
A video of this song could make more sense. Enjoy the comic song below
Download Djara – Dorty Talk (Mp3)

17. Md Lyonga – IYA /Buea Pikin
He is probably one of the most popular young Cameroonians based in Canada because of the effort he puts in by doing music and touring. Enjoy
Download MD Lyonga – Iya Buea Pikin (Mp3)
18. Gasha Le Meilleur
One very famous Gasha attempts another comeback with – Le Meilleur. This song got her nominated for the Prix Découvertes RFI 2018. Enjoy
Download Gasha – Meilleur (Mp3)

19. Reniss – Night Life feat. Jovi
One of my favorite songs of 2018. It plays at least once a day for the past 6 months on my playlist. This is a pure hit … Enjoy
Download Reniss – Night Life (Mp3)
20. PIT BACCARDI ft MAGASCO – TROP PARLER
One of the best collaboration of 2018, Enjoy
Download Pit Baccardi – Trop Parler (Mp3)

21. Z – Tra – Gigolo
Fans praised her style in this song,

22. Gomez – Beaute
Released under Mr. Leo's – Lionn Production, Beaute celebrates women in a soulful way. Enjoy
Download – Gomez- Beaute (Mp3)

23. Mr Shyne – Yemalé
Download – Mr. Shyne – Yemale (Mp3)

24. Stanley Enow – Casanova
We thought this was gonna be Stanley Enow's best release of 2018 until he dropped the mega Hit – My way. Casanova still remains underrated. Enjoy
Download Stanley Enow – Casanova (Mp3)

25. Blaise B – Mama
"Our" vocal Highness Blaise B pour in smooth vocal as he celebrates his mother. Good music
Enjoy
Download Blaise B – Mama (Mp3)

26. Numerica – Validé
We may not be right about this, It should be one of the hottest of the year but the views don't go up. Its Simply, the song is underrated
Download Numerica – Valide (Mp3)

27. Mihney – Touch and Go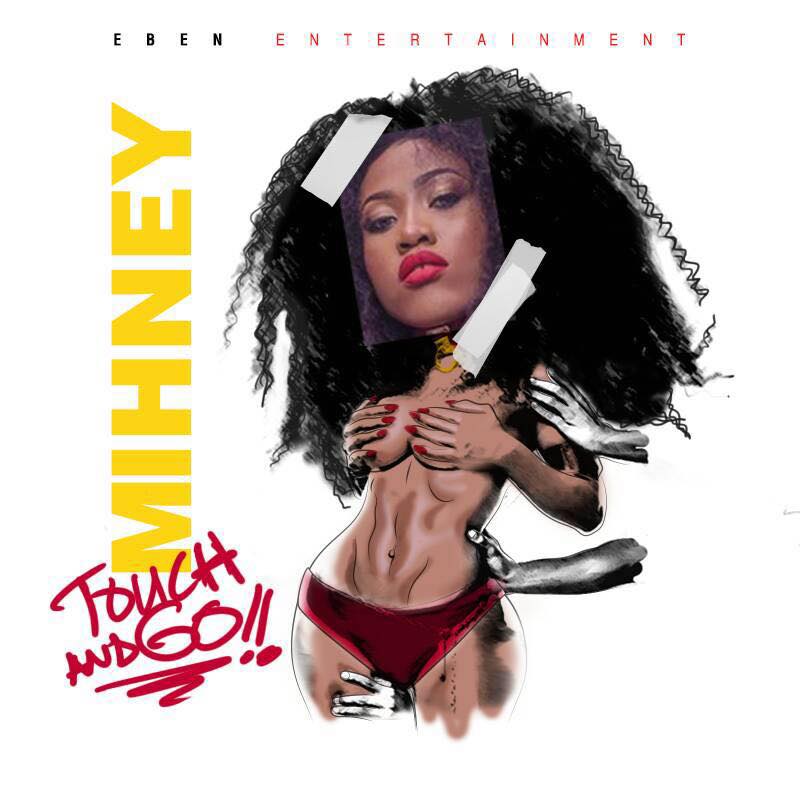 Mihney's second release of 2018 is worth adding on this list

28. M-Pro – Gâté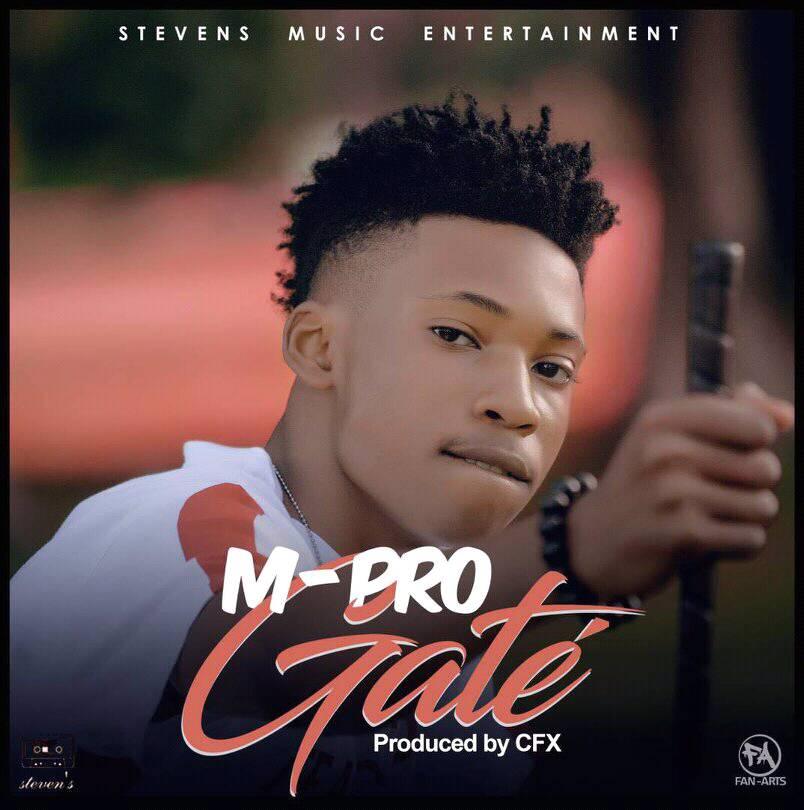 Stevens Music young prince M-Pro's Gate deserves more views and stream

29. Ambe – La
If "La" failed in 2018 maybe it could hit well in 2019. I think its better than "Vitesse" which had more success. We need to play la on all corners. Issa hit
30. Matilda – Heart Mender
This song has remained my ringtone since its released, Draeboy did justice on the beat and Matilda serve it well with brilliant vocals. Heart mender is Afrosoul for the soul. Enjoy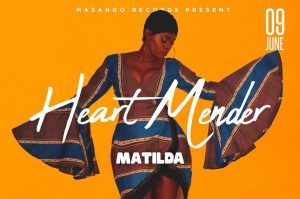 Download Matilda – Heart Mender (Mp3)

31. Ch!njong X Ch!njong ft Mr Leo – Shayo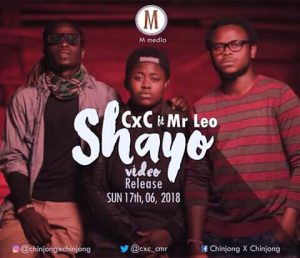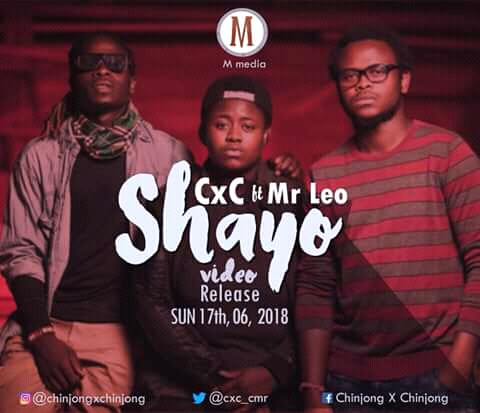 Shayo may have been played more than it was viewed. We expected at least half a million views on youtube. It's a beautiful song

32. Ewube – On Mélange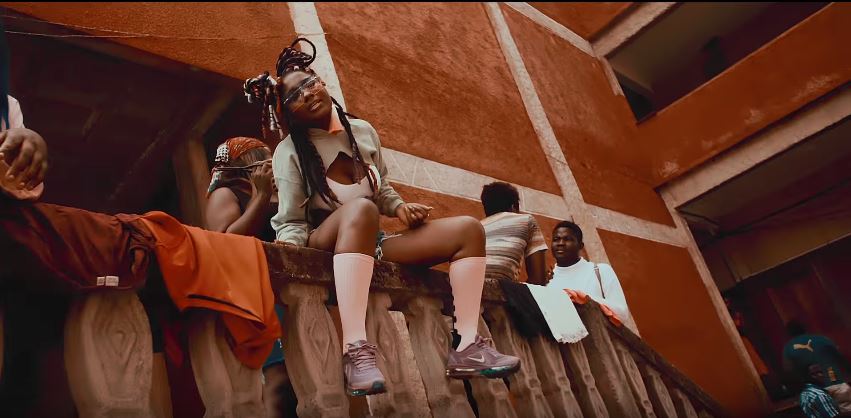 We don't know why this girl has blown yet, she is arguably the most underrated female artist in Cameroon. Check out on Melange
Download mp3
Download Ewube – On Melange (Mp3)
33. Wams – Jeune Artiste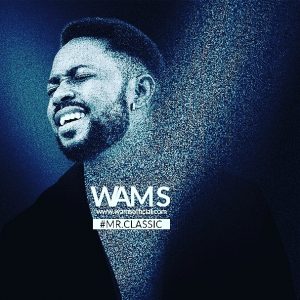 34. Power III (Validation) Feat. Magasco, Mimie, Locko, Rythmz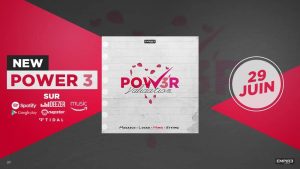 It came in late 2018 and will still be geared in 2019, Enjoy

35. Jovi – Depanner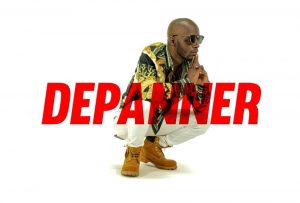 36. FRANKO – Danse Ta Chose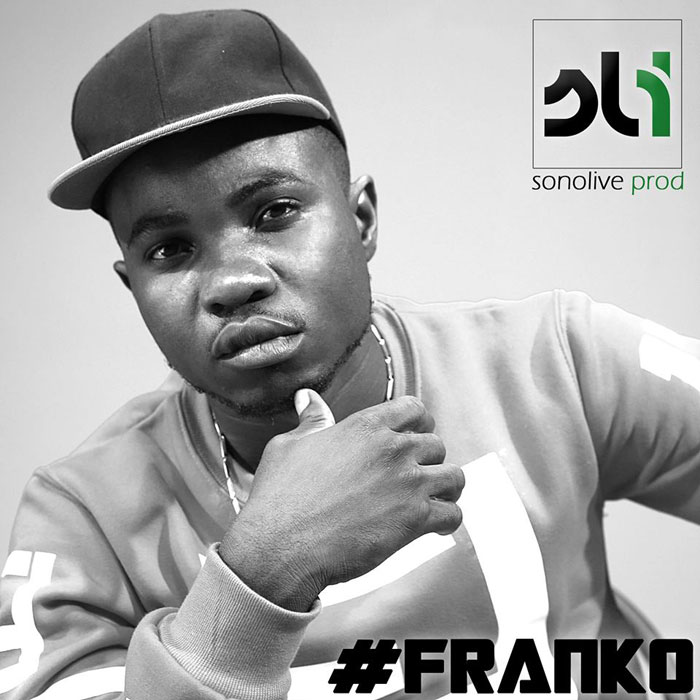 Franko attempts another comeback with Danse ta chose la. Maybe the song didn't hit much due to the fact that Cameroonians don't focus on enjoying good music. Or you suggest!
37. Blaise B – No Tomorrow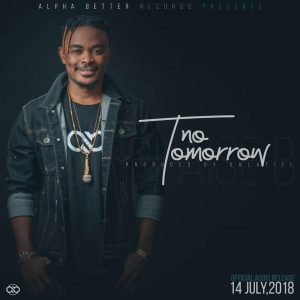 8. FRANKO – Partenaire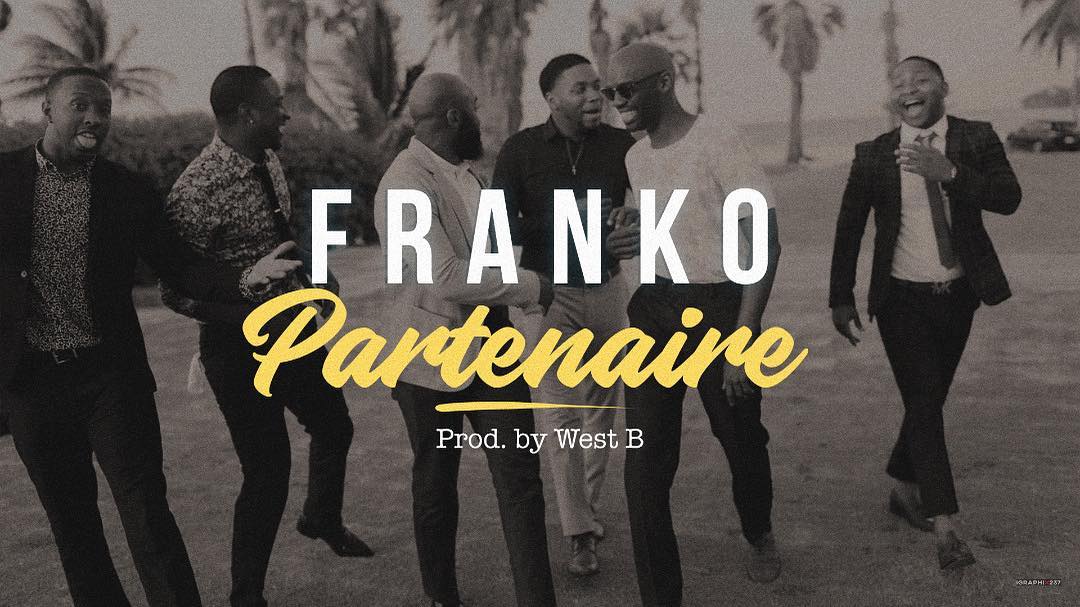 If you enjoyed – Coller La Petit then here is another similar thing from the same artist.
Download Franko – Partenaire (Mp3)
39. Chick Nick – Contrôler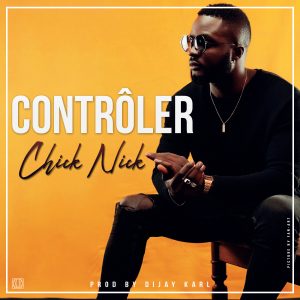 From nowhere to the Afrimmas, Here is the song that took this Cameroonian Diaspora artist to Accra. Enjoy
Download Chick Nick – Controler (Mp3)

40. Mel,b Akwen – Bella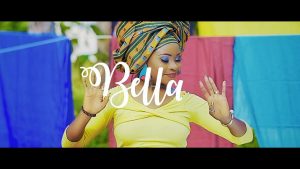 One of the fine female voices of Cameroon, Enjoy Bella
Download Mel B Akwen – Bella (Mp3)

41. Tzy Panchak – Love Me
Maybe Tzy Panchak focused so much on promoting Stanley Enow's – My Way (in which he features) and forgot about his own personal good music. One of my favorite song of 2018 Enjoy
Download Tzy Panchak – Love Me (Mp3)
42. Awu Feat. Stanley Enow – Sidomina Remix
Can Trace just play this video already, It deserves massive airplay
Download Awu – Sidomina Remix (Mp3)

43. Kt Rap Patron – Tarra
Cameroon's underground Hip Hop artist KT Patron's Tarra is a good street Hop anthem. Enjoy
Download KT Rap Patron  – Tarra (Mp3)
Download Kt Rap Patron – Tarra (Mp3)

44. FlyHabit – Mullah
Now here is really really underrated music from a talented guy. When we listen to the part "la mullah La mullah" in Stanley Enow's "My Way", let's not forget there is a strong Afro-trap song that is gradually gaining grounds in Bonaberi and it will soon hit the street near you. Hip hop Vet Flyhabit's best released so far. Add this on your playlist, its fire
Download Flyhabit – Mullah (Mp3)

45. Featurist – Tu Es Kindah
Who else thinks Featurist has never done a wack music, we need to consume everything from this duo as we do with P Square. Enjoy
Download Featurist – Tu Es Kindah (Mp3)

46. Realm Squad – C'est La Vie Feat. Fluri Boyz
Though the video was taken down by Wax Dey and Lolhipop Records, the song still has enough juice. Enjoy
Download Realm Squad – C'est La Vie (Mp3)

47. Jahiem C Tiku – Ahjiy
Download Jahiem C Tiku – Ahjiy (Mp3)

48. Daddy Black – Your Love
Listening to this music just reminds us of how talented Cameroonians are. Enjoy
Download Daddy Black – Your Love (Mp3)

50. X-Maleya – Dieu N'oublie Personne
Download X – Maleya Dieu N'Oublie Personne (Mp3)

51. Kikoh – Mado Featuring Magasco
Another highly underrated music. Kikoh proves that he can be good at making hipLife music. Enjoy

52. Blinko – Snap Moi Tes Lolo
Download Blinko – Snap Moi Tes Lolos (Mp3)

53. Numerica – Validé Remix
Though fans complained Mr. Leo doesn't fit well in this song, the song still caries its rank up.
Download Numerica – Valide remix (Mp3)

54. Lily Toki – Soldier
Download Lily Toki – Soldier (Mp3)

55. Askia – Mami Bakala
Download Askia – Mami Bakala (Mp3)

56. Shura – Dis Moi Tout
If you are reading this and you are from the Ngemba tribe, my sister just download and Listen. Its for you
Download Shura – Dis Moi Tout (Mp3)
57. Fhish – Coup De Poing
Download Fhish – coup De Poing (Mp3)

58. Abz Ngitolang – On A Regular
Download Abz Ngitolang – On A Regular (Mp3)

59. Vaj – For You
Muitzik Star winner finally showcases her musical talent with – For you. Enjoy

60. Nernos – Allo L'Argent
This is "that" song that "may" be carried successfully into 2019. Enjoy
Download Nernos – Allo L'argent (Mp3)

61. Z-Tra – Chaubeaudo
Download Z-Tra- chaubeaudo (Mp3)


62. RYTHMZ – Azig Azig
Download Rythmz – Azig Azig (Mp3)

63. Pmartt – Flexin 4 U
Download Pmartt – Flexin 4 U (Mp3)

64. Reniss – On Dit Quoi
Download Reniss – On Dit Quoi (Mp3)

65. Mr Leo – Je Suis A Toi
Download Mr. Leo Je Suis A Toi (Mp3)

66. Melcube – Titulaire Feat. Atem Chris
Download Melcube – Titulaire (Mp3)

67. Salatiel – Comme Ca Feat Daphne
Download Salatiel – Comme Ca (Mp3)
68. Big G Baba – Confusion Feat. General Toxzik